Overview
**This course is now open!
Data is a necessary input for AI systems. In our digitally connected world it's virtually impossible to go through a day without generating data. Yet, the use of big data to fuel AI raises a number of ethical concerns. There are questions around the protection of privacy and the creation of a surveillance culture in the over collection of data. It's not clear whether or not we can adequately consent to the use of our personal data given the onslaught and opacity of digital terms and conditions agreements. There are also issues that arise from historically biased, incomplete or unrepresentative datasets that lead to harmful outcomes that disproportionately impact marginalized communities. This course explores the role of data in the development of AI systems and outlines ways in which we can apply better data ethics principles and practices.
Have you considered the social and ethical ramifications of big data or its integration with AI technologies? Have you developed the knowledge and skills needed to identify and manage the potential risks of collecting, storing, processing, and using large amounts of data?
"Big Data processes codify the past. They do not invent the future. Doing that requires moral imagination, and that's something only humans can provide. We have to explicitly embed better values into our algorithms, creating Big Data models that follow our ethical lead."

Cathy O'Neil, American mathematician, data scientist, and author
AI Ethics: Data is the second course in a series of four that explore the ethical issues posed by advancement of AI. In this course, learners will:
Explore the rise of big data, as a new and valuable class of data
Assess the ethical issues associated with datafication, including principles of data justice and data sovereignty
Examine the role of data in training machine learning models for AI applications and systems
Learn how bias is encoded in datasets and find strategies for mitigating the risk of bias
Consider the social, moral, and legal dimensions of privacy and what constitutes personal information
Discover strategies for protecting data security, promoting the privacy of data subjects, and enacting best practices in data governance
How It Works
Delivery
Online, On-Demand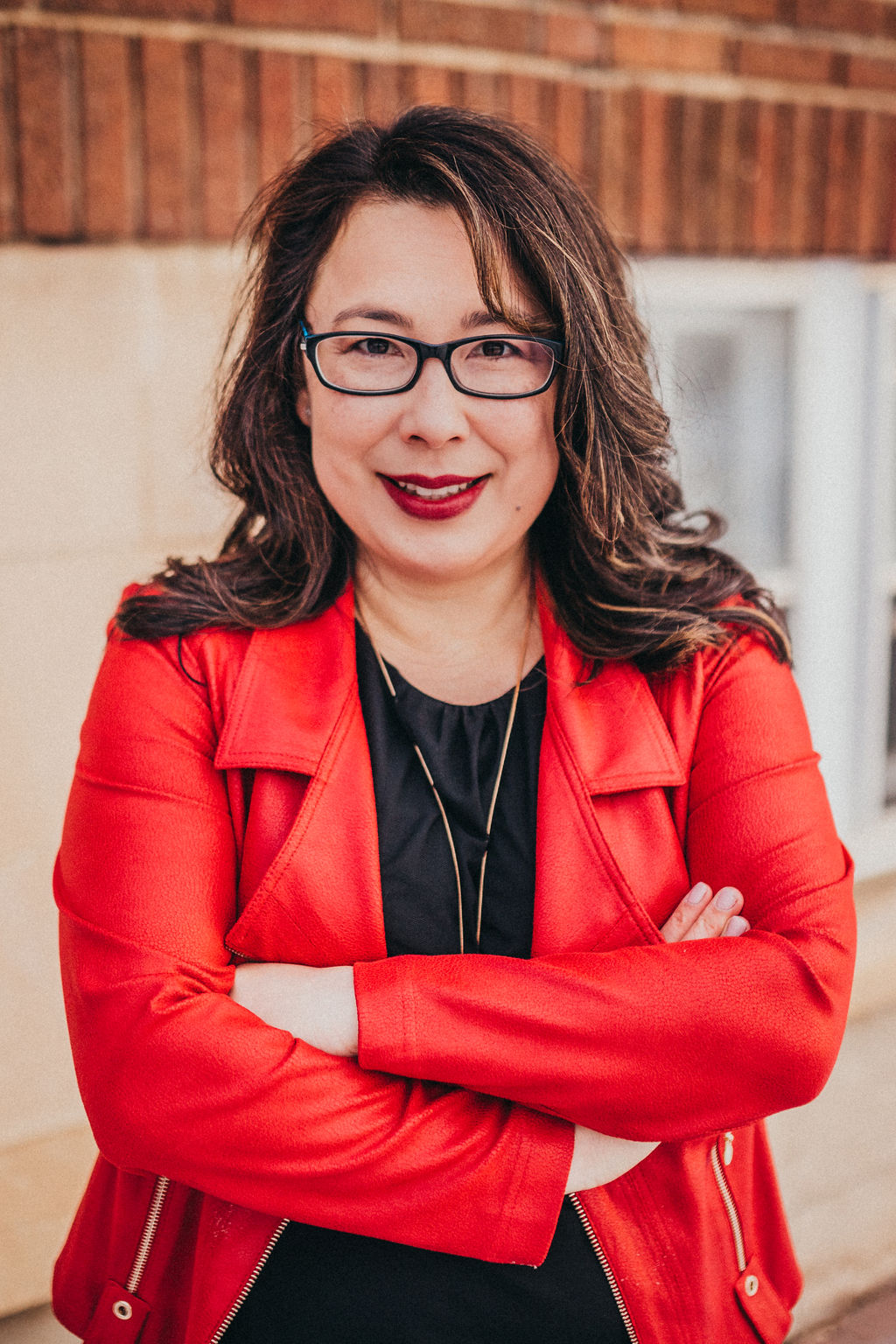 Katrina Ingram
A seasoned executive, Katrina has over two decades of experience running both not for profit and corporate organizations. She served as the Global OEM Marketing Manager for Crystal Decisions (now part of SAP), where she managed partner relationships with software vendors ranging from small VARs to Fortune 100 companies. Katrina left the technology sector for the media industry, first joining the Canadian Broadcasting Corporation and then CKUA Radio Network, where she served as the Chief Operating Officer. Since leaving CKUA Radio in 2017, Katrina has helped launch the Alberta Podcast Network, consulted with TEC Edmonton's health accelerator, led a cannabis start-up in the HR recruitment space, launched an audio content production company and completed her master's degree. She is also an adjunct faculty member at MacEwan University.
Katrina is a member of IEEE, and volunteers with several AI ethics organizations including Women in AI and Ethics (WAIE), For Humanity and All Tech is Human. She is host of several podcasts including AI4Society Dialogues>a. Katrina holds an undergrad in business administration from Simon Fraser University and a master of arts in communications and technology from the University of Alberta. Despite her professional accomplishments, she still burns toast on a regular basis!
Trystan Goetze
Trystan S. Goetze, Ph.D. (he/they/she), is a Canadian philosopher, ethicist, and writer. His research is about moral responsibility and epistemic injustice, as well as topics in AI ethics and computer ethics generally. They are currently a Postdoctoral Fellow in the Embedded EthiCS programme at Harvard University. The programme works with philosophers and computer scientists to integrate ethics lessons into the computer science curriculum. In his spare time, Trystan designs and plays tabletop roleplaying games. Learn more about Trystan's work at https://www.trystangoetze.ca/ or on Twitter @ErrantCanadian.
Course FAQs
Is this an instructor-led course?
This course is designed to be self-paced with all materials you need for successful completion contained within the learning platform. The course has been designed by subject matter experts and includes interviews with leading experts, aligned to the course outcomes. The course is an immersive experience that includes a mix of content including video introductions and video content, impactful readings, learning checks, and interactive elements – all which can be completed at your own pace.
How much time will I need to spend?
Each course will require 16-20 hours to complete. You will have 90 days access from the time of registration to complete the course. After 90 days, the course will be closed.
Do I have to be online at a certain time of day?
No, you do not have to be online at a specific time. You complete the coursework at the times and places that fits your schedule. Each course is designed for working professionals who are balancing their work, family and community commitments.
When do I start?
You can start the course as soon as you register! You will automatically be directed to the interactive learning environment.
How long will I have access to the course?
You will have 90 days from the time of registration to complete the course.
What is the refund policy?
No refunds will be issued for courses. Refunds may be considered under exceptional circumstances on a case-by-case basis. Please contact powered@athabascau.ca for more information.
Are there tests or quizzes involved?
There will be activities, assignments, and short quizzes within the course to ensure you understand the content. All quizzes are designed to be accessible and easy to complete by engaging in the course content. Within each module, you will have the answers to each evaluation.
Does this course have prerequisites?
This course does not have a required prerequisite.
Who do I contact if I need help?
You can contact powered@athabascau.ca for assistance with any questions you may have. We are here to help!
PowerED™ Advantage
Digital learning for maximum flexibility
Content developed by faculty and industry experts
---