Overview
**This course starts on January 13, 2020. Space is limited so register today!
PowerED™ is pleased to partner with the Rick Hansen Foundation to deliver the Rick Hansen Foundation Accessibility Certification™ Training online. The online course provides participants with the fundamental skills and knowledge required to rate a site using the Rick Hansen Foundation Accessibility Certification™ (RHFAC).
RHFAC is a rating system that helps both building owners and tenants measure the meaningful accessibility of their sites and promotes increased access through the adoption of Universal Design principles.
Upon successful completion of the Rick Hansen Foundation Accessibility Certification™ Training, students are eligible to write the online exam, administered by CSA Group, to Become A Designated RHFAC Professional.
Once individuals obtain their RHFAC Professional designation, they are eligible to be publicly listed on the RHFAC Professional Directory.
The RHFAC program was developed by the Rick Hansen Foundation and is being offered online as a result of a partnership between PowerED™ by Athabasca University and the Foundation.
Whether you're an architect, general contractor, engineer, urban planner, design-builder, or anyone interested in accessibility in the built environment, qualifying for an RHFAC Professional designation will provide you with the knowledge and practical skills needed to rate a building for its overall accessibility under the RHFAC program.
The digital course includes a unique variety of enriched content including a virtual reality simulation, virtual field work interactives, a mix of videos, activities, readings, assessment tools, and peer discussions – all offered in a coached digital environment.
The course kicks off with a virtual reality (VR) simulation created using immersive 360 video and supported with a strong narrative, enabling the learner to remotely experience accessibility barriers and rate the built environment.
How It Works
Effort
8 - 12 hours per week
Explain the impact of the social and physical environment on people with disabilities.
Integrate relevant legislation, regulations, and standards needed when planning and executing a rating.
Integrate Universal Design principles and standards when planning and executing a rating.
Interpret and navigate a set of construction drawings.
Communicate and support rating findings to clients, and prepare a recommendation report of the rating findings, reflecting compliance and gaps related to relevant human rights and accessibility legislation, regulations, and Universal Design standards.
Display professionalism and promote inclusiveness when working with clients.
You have a diploma or degree in architecture, engineering, urban planning, interior design or a related program; or
You have a Journeyman Certificate of Qualification in a designated trade related to building construction; or
You are an engineer or are eligible for registration as an engineer; or
You are an architect or are eligible for registration as an architect; or
You have a minimum of five years' experience related to accessibility in the built environment and/or building construction.
You should possess a high level of proficiency with computer systems and programs, including MS Excel, as well as solid written and verbal communication skills.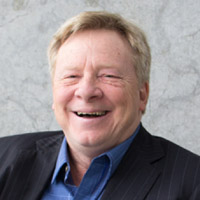 Brad McCannell
Vice President, Access and Inclusion
Rick Hansen Foundation
Architects
General Contractors
Engineers
Urban Planners
Design-Builders
Anyone interested in accessibility in the built environment
Course FAQs
Is this an instructor-led course?
This course is coached by an instructor and includes all materials you will need for successful completion within the learning platform. The course has been designed by subject matter experts and includes interviews with leading experts, aligned to the course outcomes. The course is an immersive experience that includes a mix of content including video introductions and video content, virtual reality simulations and field work experiences, impactful readings, learning checks, and interactive elements.
How much time will I need to spend?
The course contains six modules and is structured to be completed over a six-week period. You will be spending approximately 8 - 12 hours of time per week on content.
Do I have to be online at a certain time of day?
No, you do not have to be online at a specific time. You complete the coursework at the times and places that fit your schedule. Each course is designed for working professionals who are balancing their work, family, and community commitments.
When do I start?
You can start the course at the next available start date! You will be directed to the interactive learning environment when your course begins.
How long will I have access to the course?
You will have access to the course for an additional 30 days after the six-week period is complete.
What is the refund policy?
No refunds will be issued for courses. Refunds may be considered under exceptional circumstances on a case-by-case basis. Please contact powered@athabascau.ca for more information.
Are there tests or quizzes involved?
There will be activities, assignments, and short quizzes within the course to ensure you understand the content. All quizzes are designed to be accessible and easy to complete by engaging in the course content. Within each module, you will have the answers to each evaluation.
What are the computer requirements for this course?
If you can access the Internet, you can access the course environment. The course environment is compatible with laptops, PCs, tablets and smart phones.
Does this course have prerequisites?
Yes, you must have prerequisites to register in this course. Please see the Certification Prerequisites section above.
Who do I contact if I need help?
You can contact powered@athabascau.ca for assistance with any questions you may have. We are here to help!
PowerED™ Advantage
Digital learning for maximum flexibility
Virtual reality simulations
Content developed by industry experts