Overview
Have you ever had one of those conversations where you think you and your peer are both on the same page, only to walk away and later realize that couldn't be further from the truth. We hear you - ­communication is hard. It is also an essential component of effective leadership.
In this course, we're going to take a long look at what contributes to effective, successful communication. We'll explore the role perception plays in how we communicate and discuss strategies for ensuring not only that we are being heard, but that we are really hearing others as well. We will then apply these new communication strategies to managing conflict in the workplace, both diffusing and harnessing it to inspire creativity and innovation among your team.
Take advantage of group pricing!
• 10% discount for 2 or more registrations.
• 20% discount for 11 or more registrations.
Claim your digital badge
Upon completion of Communication & Conflict Resolution, a digital badge is awarded. Share the badge and your earned competencies with your network.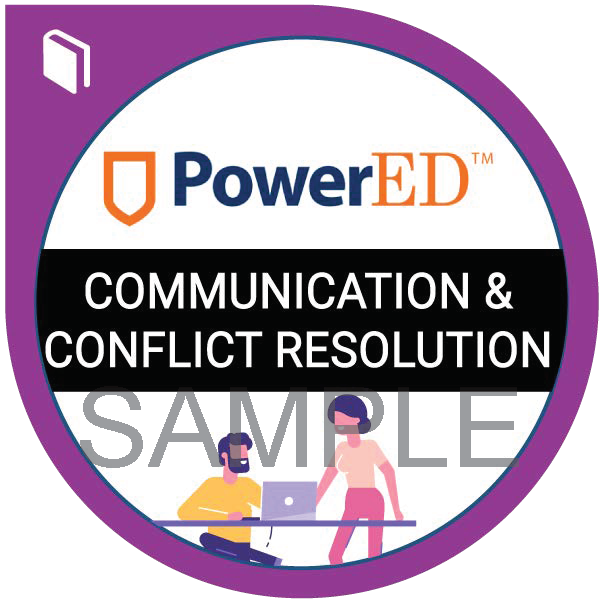 How It Works
Effort
16-24 hours per week
Delivery
Online, On-Demand
Cost
$600
Group pricing available! See top of page!
Looking for more information on the Communication and Conflict Resolution course?
Download our overview for quick reference to course details.
Download Now
Articulate the role of perception in basic communication
Practice core principles of effective communication across your organization
Adopt active listening skills to ensure understanding
Reframe conflict to support innovation and creativity
De-escalate conflict when it turns negative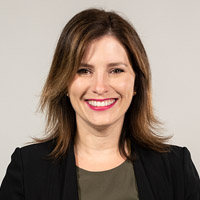 Ilana Zinyk
Ilana Zinyk has a passion for helping leaders be their best. Her work is driven from the perspective that authenticity, trust, and values alignment are critical cornerstones to leadership growth and success. Ilana offers experience as a front-line leader, formal education in the form of an MA in Leadership (Royal Roads University, 2013), as well as a strong consulting background in leadership development, making her both easily relatable and knowledgeable in her field. Ilana thrives on connecting with people, on building relationships, and on helping others succeed.
Individuals seeking opportunities to build leadership skills to be ready for the next career opportunity
New managers or supervisors looking for a new set of tools and practices to help their teams become successful
Organizations motivated to build an engaged, skilled, workforce
Course FAQs
Is this an instructor-led course?
This course is designed to be self-paced with all materials you need for successful completion contained within the learning platform. The course has been designed by subject matter experts and includes interviews with leading experts, aligned to the course outcomes. The course is an immersive experience that includes a mix of content including video introductions and video content, impactful readings, learning checks, and interactive elements – all which can be completed at your own pace.
How much time will I need to spend?
Each course will require 16-24 hours to complete. You will have 90 days access from the time of registration to complete the course. After 90 days, the course will be closed.
Do I have to be online at a certain time of day?
No, you do not have to be online at a specific time. You complete the coursework at the times and places that fits your schedule. Each course is designed for working professionals who are balancing their work, family and community commitments.
When do I start?
You can start the course as soon as you register! You will automatically be directed to the interactive learning environment.
How long will I have access to the course?
You will have 90 days from the time of registration to complete the course.
What is the refund policy?
No refunds will be issued for courses. Refunds may be considered under exceptional circumstances on a case-by-case basis. Please contact powered@athabascau.ca for more information.
Are there tests or quizzes involved?
There will be activities, assignments, and short quizzes within the course to ensure you understand the content. All quizzes are designed to be accessible and easy to complete by engaging in the course content. Within each module, you will have the answers to each evaluation.
Does this course have prerequisites?
This course does not have a required prerequisite.
Who do I contact if I need help?
You can contact powered@athabascau.ca for assistance with any questions you may have. We are here to help!
PowerED™ Advantage
Digital learning for maximum flexibility
Content developed by faculty and industry experts