Overview
Personal branding doesn't have to be an overwhelming concept.

While personal branding does not instantly appeal to everyone, when you centre your genuine values and goals at the core of your personal brand, it becomes more than a superficial label or sales pitch. You may feel overwhelmed or self-conscious, or simply may not know where to begin with personal branding. In today's fast-paced and over-saturated work landscape, having a personal brand can help you distinguish yourself from others. It connects you with people you want to work with and move you forward in ways that support your professional goals and development.
Join brand strategist Laurie Kellough and start creating a personal brand that reflects who you are, what you want from life, and what you have to give in return. Learn how to centre your values, strengths, and goals at the core of your personal brand, through engaging interactive content, expert videos, and downloadable activities that you will want to revisit again and again. Benefit from the real-world experiences of professionals like you, with case studies and featured profiles. Explore new strategies and platforms for sharing your skills, aspirations, and accomplishments with others. Walk away when you need to and come back as often as you like. Dive deeper by following the links in each module and check out the appendix for more great articles, podcasts, videos, and other resources.
Use your personal brand to let the world know who you are, what you have to offer, and what you want to accomplish. Learn more about this free course today!
This course is for everyone. It focuses on developing self-awareness to build a stronger and better understanding of how personal branding can help you step out from your own shadow!
How It Works
Course Length
Complete at your own pace
Delivery
Online, asynchronous
This free self-directed micro-course has been created to help you build a personal brand that aligns with your values, amplifies your strengths, and brings you closer to your goals.
Through this course, you will learn to:
Recognize the benefits of personal branding for identifying and communicating your unique talents and qualifications.
Cultivate an authentic and compelling personal brand centred around your values, strengths, and interests.
Reflect upon your past experiences, goals for the future, and target audience's needs and desires to craft a captivating personal brand story.
Share your story, boost your brand, and build your professional network through diverse channels, online interactions, and face-to-face encounters.
Revisit and refine your personal brand to pave the way to meaningful and supportive connections, collaborations, and relationships.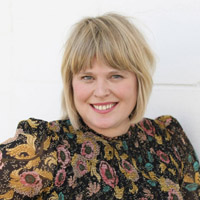 Laurie
Laurie has spent the last two decades in the marketing & communications industry having the privilege of working with, and getting to know clients, families, and business owners across Canada. Laurie excels at finding and telling unique and compelling stories. Through this experience Laurie has learned that facts, statistics, and testimonials have their time and place–but storytelling is where you become memorable, authentic, and truly connect. Nothing beats a story that transports, simplifies, relates, and gets people right in the feels.
In May 2019, Laurie left her role at a company she loved, to accomplish her dream of owning her own business. Laurie is the founder of Kellough Co, and every day strives to learn, listen and live in alignment with her values. Laurie thrives on connections that lead to not only uplifting businesses, but people, too. And beyond all that, she is annoyingly curious, loves to do great work and of course, have some fun along the way!
PowerED™ Advantage
Digital learning for maximum flexibility
Content developed by faculty and industry experts