Overview
This self-directed micro-course has been created to help organizations recognize discriminatory practices, develop inclusive behaviours, and lay the groundwork for meaningful allyship, in the workplace and beyond!
Dismantling systemic discrimination and building inclusive communities may feel like an overwhelming task. But like all important endeavours, organizations can begin by taking a series of seemingly small steps. This micro-course has been designed to help get organizations started on this journey.
Through interactive content, animated videos, and audio segments, organizations will be guided to consider perceptions and biases, evaluate your workplace and community, and strengthen organizational capacity to listen and support those around you.
This micro-course is structured so that participants can work through the micro-course at their own pace, on their own schedule. Walk away from the course when needed, and come back as often as desired. Find out how others have overcome discrimination and learn through our features and real-talk segments. Dive deeper by following the links throughout each module — and check out the appendix for more articles, podcasts, videos, and other resources!
Why take this course?
This course is for everyone. It focuses on developing self-awareness to build stronger and more inclusive workplaces and communities.
Studies have shown that diverse workplaces are successful workplaces, as people with different backgrounds and experiences bring fresh perspectives, knowledge and skills to the table.
Encourage everyone in every role and capacity to:

Reflect upon perceptions of difference and different identity categories
Recognize the impact and legacies of systemic discrimination
Evaluate their own privileges and biases

Find meaningful and effective strategies to dismantle barriers for those around us
Move from the passive place of non-discrimination, to an active place of anti-discrimination
Support the creation of workplaces that are truly safe and inclusive for all
Who should take this course?
This course is for everyone. It focuses on developing self-awareness to build stronger and more inclusive workplaces and communities.
Claim your digital badge
Upon completion of Embracing Allyship & Inclusion, a digital badge is awarded. Share the badge and your earned competencies with your network.
How It Works
Course Length
Complete at your own pace
Effort
6-8 hours of total learning
Delivery
Online, On-Demand
Cost
$420
Interested in organizational pricing? Connect with PowerED™ today.
Looking for more information on the Embracing Allyship & Inclusion micro-course?
Download our overview for quick reference to micro-course details.
Download Now
Reflect on the formation of identity and your perceptions of difference
Learn about the role of social power in the construction of identity
Explore the prevalence and impacts of discrimination
Evaluate your own privileges
Develop strategies to overcome bias habits
Examine the difference between performative and active allyship
Discover best practices for effective and meaningful allyship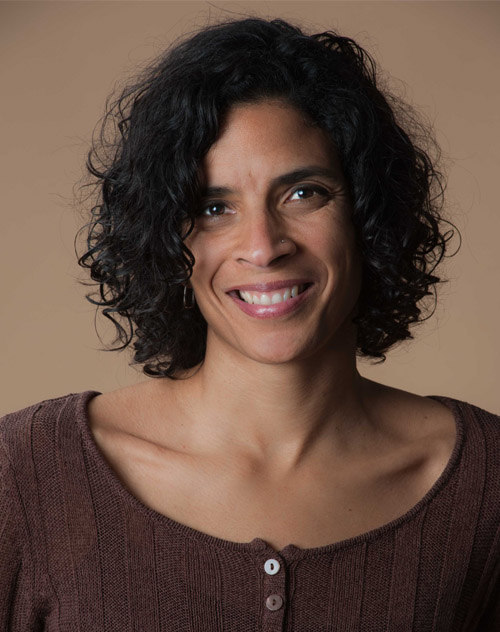 Annemarie Shrouder
Diversity, Inclusion and Equity SME and facilitator.
Annemarie Shrouder has spent more than 20 years in the field of Diversity and Inclusion as a facilitator, consultant, and international speaker. A Diversity & Inclusion expert with a Masters in Bias Awareness, Annemarie assists in the creation of healthy workplace communities using her signature methodology, which incorporates environmental scans, and customized training and support over the long term to increase awareness, belonging and connection, and help people and businesses thrive. Annemarie also delivers powerful workshops and presentations, aimed at inspiring people to see more and raise awareness about the importance of inclusion.
Course FAQs
Is this an instructor-led course?
This course is designed to be self-paced with all materials you need for successful completion contained within the learning platform. The course is an immersive experience that includes a mix of content including video introductions and video content, audio files, impactful readings, learning checks, and interactive elements – all which can be completed at your own pace.
How much time will I need to spend?
The course is structured to be completed at your own pace within 6-8 hours, but you set your own schedule! The learning environment will be available for 90 days to complete the course.
Do I have to be online at a certain time of day?
No, you do not have to be online at a specific time. You complete the coursework at the times and places that fits your schedule. Each course is designed for working professionals who are balancing their work, family and community commitments.
When do I start?
You can start the course as soon as you register! You will automatically be directed to the interactive learning environment.
How long will I have access to the course?
You will have 90 days from the time of registration to complete the course. Total learning time is 6-8 hours.
What is the refund policy?
No refunds will be issued for courses. Refunds may be considered under exceptional circumstances on a case-by-case basis. Please contact powered@athabascau.ca for more information.
Are there tests or quizzes involved?
There will be an assessment after each unit. All assessments are designed to be accessible and easy to complete by engaging in the course content. Within each module, you will have the answers to each assessment.
Does this course have prerequisites?
This course does not have a required prerequisite.
Who do I contact if I need help?
You can contact powered@athabascau.ca for assistance with any questions you may have. We are here to help!
PowerED™ Advantage
Digital learning for maximum flexibility
Content developed by industry experts