Overview
In today's rapidly transforming world, the nature of work is evolving-- and with it, what it means to be a leader. With this dynamic, interactive series, we dive into the concept of effective leadership, exploring different strategies, tools, and real-world experiences across four essential pillars: authenticity; interpersonal and team dynamics; effective communication and conflict resolution; and every-day task management. Through this exploration, learners are guided to consider new ways of approaching their leadership practices, tapping into the qualities and strengths they already possess, adopting new tools for their kit, and embracing continual growth as they strive to become the most effective leaders they can be.
The four courses in the Essential Skills for Leaders Certificate include:
Leading with Authenticity
When we think of "leadership," it may be tempting to jump directly to the image of a high-powered and charismatic executive or innovator. And while that may be true in some circumstances, the reality is that there are many different ways to demonstrate leadership. The important thing is to find a style and approach that aligns with the context you find yourself working in, and feels the most right to you. This is known as authentic leadership and, according to the experts, it is a vital component for organizations looking to navigate today's fast changing work landscape.
In this course, we're going to explore some of the foundational elements of practicing authentic leadership: uncovering your core value set, crafting a personal leadership philosophy, building genuine and trusting relationships, embracing empathy, and identifying your unique goals and vision towards becoming the best, and most authentic, leader you can be.
Dream Teams
Leadership doesn't take place in a vacuum. In fact, some experts argue that the most effective approach to leadership is one calibrated to respond to the specific needs of not only the context within which we're working but also-- perhaps more importantly-- of the team we are leading. Sometimes this can seem straightforward, intuitive even. But at other times, it can be really, really complicated.
In this course, we're going to shift gears from identifying your own personal leadership mindset in order to consider how that mindset intersects with and furthers the development of a successful, dynamic, and high-performing dream team. We'll spend some time exploring some of the essential qualities of high performing teams, discuss the steps and stages of team development, and look at ways to support each team member's unique talents, interests, perspectives, and growth.
Communication & Conflict Resolution
Have you ever had one of those conversations where you think you and your peer are on the same page, only to walk away and later realize that couldn't be further from the truth. We hear you - communication is hard. It is also an essential component of effective leadership.
In this course, we're going to take a long look at what contributes to effective, successful communication. We'll explore the role perception plays in how we communicate and discuss strategies for ensuring not only that we are being heard, but that we are really hearing others as well. We will then apply these new communication strategies to managing conflict in the workplace, diffusing it at its most challenging level and harnessing its more positive attributes to inspire creativity and innovation among your team.
Leadership in Action
There are a lot of different strategies, approaches, and tools out there to help you build out your own personal leadership mindset. But at the end of the day, leadership emerges in how you carry out your regular tasks and responsibilities. Some of these tasks are far from glamorous, but they are vital to keeping your team and organization running as smoothly as possible.
In this fourth course, we'll go through some techniques to help you become more confident and proficient in your daily leadership, supervisory, and managerial duties. We'll talk about ways to stay on top of short-term, mid-term, and long-term objectives, and how to balance your many divergent responsibilities through improved productivity, performance management, future planning, and, perhaps most importantly, overcoming imposter syndrome to become the best, most effective leader you can be.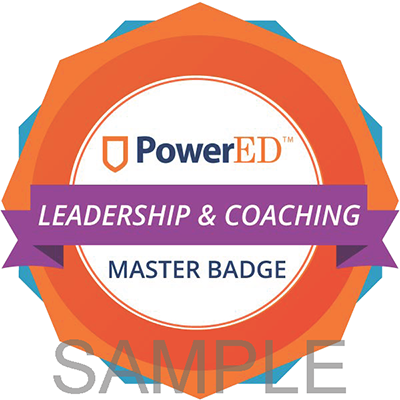 Pathways
As leaders, we are never done learning! Once you complete the LDP, continue developing your skills with Athabasca University's Faculty of Business (AUFB).
AUFB will waive one course towards the Online Leadership Certificate of Completion or the Online Graduate Diploma in Leadership and Management.
Invest in yourself and earn university credit with this exciting laddering opportunity.
How It Works
Effort
8-12 hours per week
Program Duration
3 - 6 months
Looking for more information on the Essential Skills for Leaders Certificate?
Download our overview for quick reference to program details.
Download Now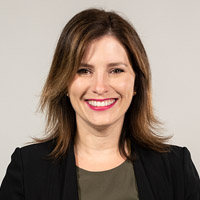 Ilana Zinyk
Ilana Zinyk has a passion for helping leaders be their best. Her work is driven from the perspective that authenticity, trust, and values alignment are critical cornerstones to leadership growth and success. Ilana offers experience as a front-line leader, formal education in the form of an MA in Leadership (Royal Roads University, 2013), as well as a strong consulting background in leadership development, making her both easily relatable and knowledgeable in her field. Ilana thrives on connecting with people, on building relationships, and on helping others succeed.
Learners will have access to real life situational videos, podcasts, and docu-series to enrich the learning experience
Learners receive trends and case studies in stylized and downloadable handbooks
Assessments to help learners understand their own personality style as well as their teams
Course materials are available 24/7
Establish the importance of situated and authentic leadership and to guide learners in developing their own authentic leadership goals, vision, mindset, and philosophy
Support and establish dynamic, high-functioning workplace teams
Develop tools, principles, and strategies for effective workplace communication and successfully navigate workplace conflict
Gain proficiency and confidence in completing daily leadership, managerial, and supervisory activities
Individuals seeking opportunities to build leadership skills to be ready for the next career opportunity
New managers or supervisors looking for a new set of tools and practices to help their teams become successful
Organizations motivated to build an engaged, skilled, workforce
Certificate FAQs
Is this an instructor-led certificate?
The courses within this certificate are designed to be self-paced with all materials you need for successful completion contained within the learning platform. The certificate has been designed by subject matter experts and each course includes interviews with leading experts, aligned to the course outcomes. The certificate is an immersive experience that includes a mix of content including video introductions and video content, impactful readings, learning checks, and interactive elements – all which can be completed at your own pace.
How much time will I need to spend?
The course is structured to be completed at your own pace within a two-week period. You will be spending approximately 8 - 10 hours of time per week on content. You will have access to the learning environment for 90 days in order to refer back to course material. After 90 days, the course will be closed.
Do I have to be online at a certain time of day?
No, you do not have to be online at a specific time. You complete the coursework at the times and places that fits your schedule. Each course is designed for working professionals who are balancing their work, family and community commitments.
When do I start?
You can start your first course as soon as you register for the certificate! You will automatically be directed to the interactive learning environment.
How long will I have access to my courses?
You will have 90 days from the time of registration to complete each course. It is recommended to complete the course in two weeks.
What will I receive after I complete all of my courses?
You will receive a digital certificate of completion that is downloadable and printable. Digital badges are also awarded for specific achievements throughout the certificate.
What is the refund policy?
No refunds will be issued for the certificate. Refunds may be considered under exceptional circumstances on a case-by-case basis. Please contact powered@athabascau.ca for more information.
Are there tests or quizzes involved?
There will be activities, assignments, and short quizzes within each course to ensure you understand the content. All quizzes are designed to be accessible and easy to complete by engaging in the content. Within each module, you will have the answers to each evaluation.
What are the computer requirements for this certificate?
If you can access the Internet, you can access the course environment. The course environment is compatible with laptops, PCs, tablets and smart phones.
Does this certificate have prerequisites?
This certificate does not have a required prerequisite.
Who do I contact if I need help?
You can contact powered@athabascau.ca for assistance with any questions you may have. We are here to help!
PowerED™ Advantage
Digital learning for maximum flexibility
Content developed by faculty and industry experts
---