Overview
In today's fast-paced world, organizations that can adapt quickly will have the best chance for survival. They do this by getting their people from current to future state efficiently, with little downtime. That's why it's essential to make organizational change management, or OCM, a fundamental component of your organization.
A modern approach to OCM does not assume leadership comes only from senior leaders and executives, but fosters the leadership traits necessary for transformational change at all levels of the organization. In this new paradigm, everyone in your organization has accountability for the change transition. This course will explore change at both an organizational and individual level using a modern lens. We'll approach the change process methodically and tactically, and show you how to plan and implement a change experience that is inclusive, engaging, and empowering with the goal of building your organization's "change muscles" to make it more fit and agile.
Implementing a Digital Future
Information Session
Join us to learn more about this course, its structure and what you will learn.
TBD
Claim your digital badge
Upon completion of Implementing a Digital Future, a digital badge is awarded. Share the badge and your earned competencies with your network.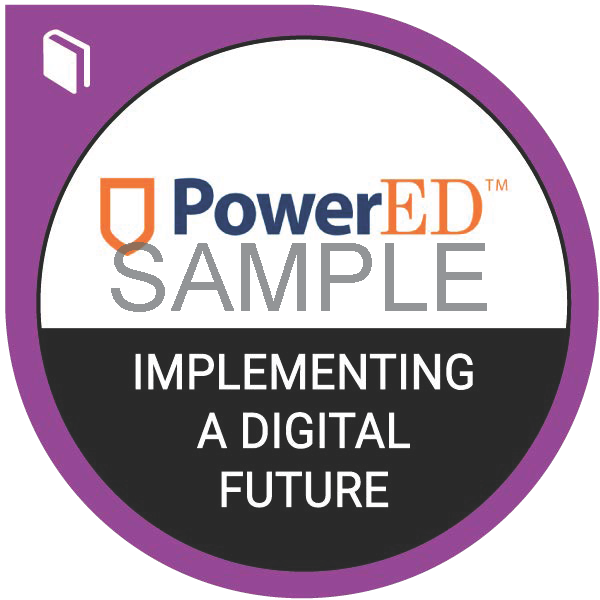 How It Works
Effort
8-12 hours per week
Delivery
Online, On-Demand
Looking for more information on the Implementing a Digital Future course?
Download our overview for quick reference to course details.
Download Now
Understand the principles behind why and whether organizations should change
Experience and discuss how organizations actually undergo change
Identify what roles leaders and managers play during organizational change
Identify the procedural and physiological steps involved in organizational change
Apply a staged change management model
Create compelling visions and strategies
Understand the common physiological reactions to change initiatives
Communicate a proven approach for tackling change in organizations
Build a well-balanced change team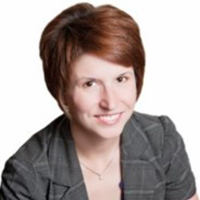 Nanette Nerland, CHRP
Nanette Nerlandr is a small business owner and a passionate HR professional. She has nearly 20 years of experience in HR with roles in functional and strategic human resources as well as acting as an internal and external consultant for people seeking strategic and objective based solutions. Nanette possesses a background in Neuroleadership and Brain-Based coaching. She has certifications in Chartered Professional Human Resources, ProSci change management and Brain-Based Coaching. With her background and experience, Nanette brings a unique perspective to leadership and organizational change management.
Managers/leaders that have a basic understanding of business and economics
Managers/leaders that have familiarity with IT and digital technology, including a grasp of concepts such as networking, algorithms, and databases
Organizations that want to understand how new technologies will affect their future
Course FAQs
Is this an instructor-led course?
This course is designed to be self-paced with all materials you need for successful completion contained within the learning platform. The course has been designed by subject matter experts and includes interviews with leading experts, aligned to the course outcomes. The course is an immersive experience that includes a mix of content including video introductions and video content, impactful readings, learning checks, and interactive elements – all which can be completed at your own pace.
How much time will I need to spend?
The course is structured to be completed at your own pace within a two-week period. You will be spending approximately 8 - 10 hours of time per week on content. You will have access to the learning environment for 90 days in order to refer back to course material. After 90 days, the course will be closed.
Do I have to be online at a certain time of day?
No, you do not have to be online at a specific time. You complete the coursework at the times and places that fits your schedule. Each course is designed for working professionals who are balancing their work, family and community commitments.
When do I start?
You can start the course as soon as you register! You will automatically be directed to the interactive learning environment.
How long will I have access to the course?
You will have 90 days from the time of registration to complete the course. It is recommended to complete the course in two weeks.
What is the refund policy?
No refunds will be issued for courses. Refunds may be considered under exceptional circumstances on a case-by-case basis. Please contact powered@athabascau.ca for more information.
Are there tests or quizzes involved?
There will be activities, assignments, and short quizzes within the course to ensure you understand the content. All quizzes are designed to be accessible and easy to complete by engaging in the course content. Within each module, you will have the answers to each evaluation.
What are the computer requirements for this course?
If you can access the Internet, you can access the course environment. The course environment is compatible with laptops, PCs, tablets and smart phones.
Does this course have prerequisites?
This course does not have a required prerequisite.
Who do I contact if I need help?
You can contact powered@athabascau.ca for assistance with any questions you may have. We are here to help!
PowerED™ Advantage
Digital learning for maximum flexibility
Content developed by faculty and industry experts