Overview
PowerED™ by Athabasca University has partnered with Boise State University Professional and Continuing Education to develop leaders digitally through BSU's Leader Development Program.
The foundational belief of the LDP is that we lead best when we serve first. Join over 18,000 leaders from leading global organizations who have developed their leadership abilities through the LDP's flexible, experiential, and competency-driven program.
Develop the leadership qualities and competencies that people will trust, collaborate with and follow. Discover how to create an environment that brings out the best in your team or organization with proven processes that foster a progressive work culture.
Certificate Requirements
The four courses in the LDP include:
Leading Self
Leading Others
Leading Processes
Leading for Legacy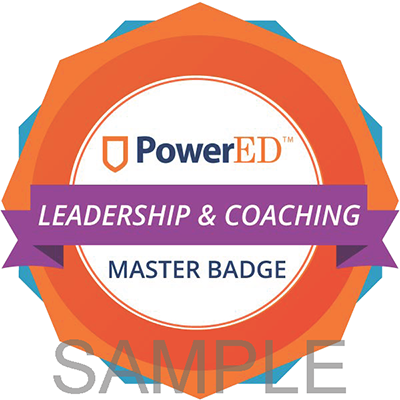 Pathways
As leaders, we are never done learning! Once you complete the LDP, continue developing your skills with Athabasca University's Faculty of Business (AUFB).
AUFB will waive one course towards the Online Leadership Certificate of Completion or the Online Graduate Diploma in Leadership and Management.
Invest in yourself and earn university credit with this exciting laddering opportunity.
How It Works
Effort
8-12 hours per week
Looking for more information on the Leader Development Program certificate?
Download our overview for quick reference to program details.
Download Now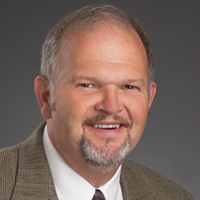 Paul Bentley
Paul Bentley is the former Director and Leadership Instructor for Boise State University's Center for Professional Development (CPD). With over 20 years of leadership and management experience, Paul understands the challenges faced by leaders in private industry, government agencies, and non-profit organizations.
Learners create a concrete leadership action plan for immediate application
Learners are provided concept cards covering the foundational elements of each course to continue to apply theories, concepts and tools on-the-job
Opportunity for collaboration, discussion and networking with fellow learners
Course materials are available 24/7
Develop the leadership qualities and competencies that people will trust, collaborate with, and follow
Create an environment where employees are being developed to be the best that they can be
Use proven processes to increase the organization's ability to exceed customer expectations
Develop a competent and progressive work culture
Individuals in formal or informal leadership roles
Individuals seeking to add value to their organizations through a new set of tools and practices
Teams seeking to build competitive advantages
Organizations driven to build a skilled and progressive workforce and culture
Certificate FAQs
Is this an instructor-led certificate?
The courses within this certificate are designed to be self-paced with all materials you need for successful completion contained within the learning platform. The certificate has been designed by subject matter experts and each course includes interviews with leading experts, aligned to the course outcomes. The certificate is an immersive experience that includes a mix of content including video introductions and video content, impactful readings, learning checks, and interactive elements – all which can be completed at your own pace.
How much time will I need to spend?
Each course is structured to be completed at your own pace over a two-week period. You will be spending approximately 8 – 12 hours of time per week on content. Should you need more time, the learning environment may be available for 90days to complete each course. You can complete all of the courses within 3 – 6 months to earn your certificate.
Do I have to be online at a certain time of day?
No, you do not have to be online at a specific time. You complete the coursework at the times and places that fits your schedule. Each course is designed for working professionals who are balancing their work, family and community commitments.
When do I start?
You can start your first course as soon as you register for the certificate! You will automatically be directed to the interactive learning environment.
How long will I have access to my courses?
You will have 90 days from the time of registration to complete each course. It is recommended to complete the course in two weeks.
What will I receive after I complete all of my courses?
You will receive a digital certificate of completion that is downloadable and printable. Digital badges are also awarded for specific achievements throughout the certificate.
What is the refund policy?
No refunds will be issued for the certificate. Refunds may be considered under exceptional circumstances on a case-by-case basis. Please contact powered@athabascau.ca for more information.
Are there tests or quizzes involved?
There will be activities, assignments, and short quizzes within each course to ensure you understand the content. All quizzes are designed to be accessible and easy to complete by engaging in the content. Within each module, you will have the answers to each evaluation.
Does this certificate have prerequisites?
This certificate does not have a required prerequisite.
Who do I contact if I need help?
You can contact powered@athabascau.ca for assistance with any questions you may have. We are here to help!
PowerED™ Advantage
Digital learning for maximum flexibility
Content developed by faculty and industry experts
---