Overview
There are a lot of different strategies, approaches, and tools out there to help you build out your own personal leadership mindset. But at the end of the day, leadership emerges in how you carry out your regular tasks and responsibilities. Some of these tasks are far from glamorous, but they are vital to keeping your team and organization running as smoothly as possible.
In this fourth course, we'll go through some techniques to help you become more confident and proficient in your daily leadership, supervisory, and managerial duties. We'll talk about ways to stay on top of short-term, mid-term, and long-term objectives, and how to balance your many divergent responsibilities through improved productivity, performance management, future planning, and, perhaps most importantly, overcoming imposter syndrome to become the best, most effective leader you can be.
Essential Skills For Leaders Info Session
Whether you are new to leadership or want to continue to refine your skills - join PowerED and Ilana Zinyk, course creator, to learn more about this certificate. We'll explain the course structure and learning outcomes and demo our learning environment!
Stay tuned for our next webinar

Claim your digital badge
Upon completion of Leadership in Action, a digital badge is awarded. Share the badge and your earned competencies with your network.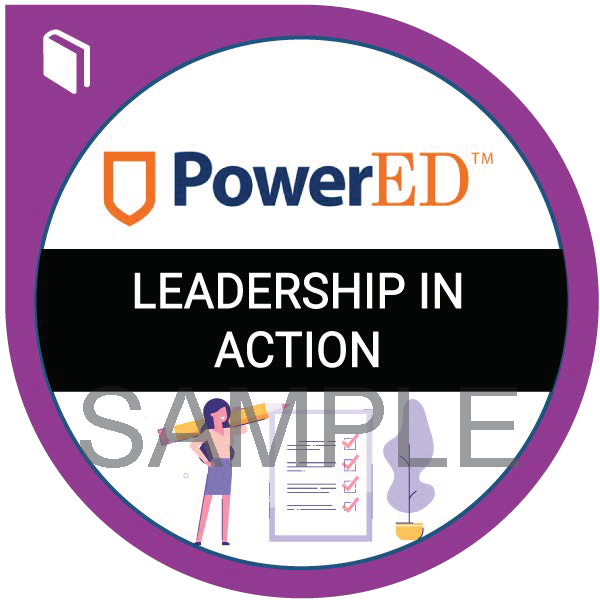 How It Works
Effort
8-12 hours per week
Delivery
Online, On-Demand
Looking for more information on the Leadership in Action course?
Download our overview for quick reference to course details.
Download Now
Distinguish between and address common workplace polarities and problems
Balance short-term, mid-term and long-term expectations, tasks, and responsibilities
Practice effective time management and task prioritization
Implement successful and meaningful processes for performance management, recruitment, and succession planning
Overcome imposter syndrome and build confidence to manage proficiently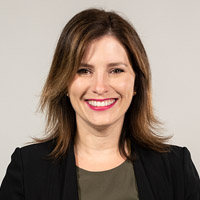 Ilana Zinyk
Ilana Zinyk has a passion for helping leaders be their best. Her work is driven from the perspective that authenticity, trust, and values alignment are critical cornerstones to leadership growth and success. Ilana offers experience as a front-line leader, formal education in the form of an MA in Leadership (Royal Roads University, 2013), as well as a strong consulting background in leadership development, making her both easily relatable and knowledgeable in her field. Ilana thrives on connecting with people, on building relationships, and on helping others succeed.
Individuals seeking opportunities to build leadership skills to be ready for the next career opportunity
New managers or supervisors looking for a new set of tools and practices to help their teams become successful
Organizations motivated to build an engaged, skilled, workforce
Course FAQs
Is this an instructor-led course?
This course is designed to be self-paced with all materials you need for successful completion contained within the learning platform. The course has been designed by subject matter experts and includes interviews with leading experts, aligned to the course outcomes. The course is an immersive experience that includes a mix of content including video introductions and video content, impactful readings, learning checks, and interactive elements – all which can be completed at your own pace.
How much time will I need to spend?
The course is structured to be completed at your own pace within a two-week period. You will be spending approximately 8 - 10 hours of time per week on content. You will have access to the learning environment for 90 days in order to refer back to course material. After 90 days, the course will be closed.
Do I have to be online at a certain time of day?
No, you do not have to be online at a specific time. You complete the coursework at the times and places that fits your schedule. Each course is designed for working professionals who are balancing their work, family and community commitments.
When do I start?
You can start the course as soon as you register! You will automatically be directed to the interactive learning environment.
How long will I have access to the course?
You will have 90 days from the time of registration to complete the course. It is recommended to complete the course in two weeks.
What is the refund policy?
No refunds will be issued for courses. Refunds may be considered under exceptional circumstances on a case-by-case basis. Please contact powered@athabascau.ca for more information.
Are there tests or quizzes involved?
There will be activities, assignments, and short quizzes within the course to ensure you understand the content. All quizzes are designed to be accessible and easy to complete by engaging in the course content. Within each module, you will have the answers to each evaluation.
Does this course have prerequisites?
This course does not have a required prerequisite.
Who do I contact if I need help?
You can contact powered@athabascau.ca for assistance with any questions you may have. We are here to help!
PowerED™ Advantage
Digital learning for maximum flexibility
Content developed by faculty and industry experts