Overview
There is a direct correlation between a person's ability to self-manage and effectiveness as a leader.
In this course, learners will examine the five core values of self-management: managing authority with humility, communicating effectively, managing time with purpose, displaying and maintaining emotional health, and personal versatility. The course will include a discussion on what it means to lead, a discovery of the behaviors effective leaders exemplify, an opportunity for self-reflection and evaluation, and the challenge to create a plan for developing the leader within.
Leading Self is offered through PowerED™'s partnership with Boise State University's Professional and Continuing Education.
Claim your digital badge
Upon completion of Leading Self, a digital badge is awarded. Share the badge and your earned competencies with your network.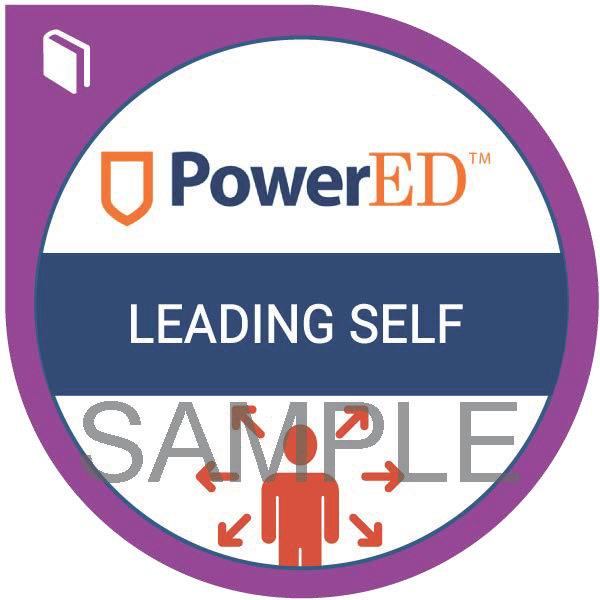 How It Works
Effort
8-12 hours per week
Delivery
Online, On-Demand
Looking for more information on the Leading Self course?
Download our overview for quick reference to course details.
Download Now
Discover and discuss the concept of balancing authority with humility
Learn and discuss ways to get the most out of your communication efforts
Learn the principles of reducing work-related stress through purposeful time-management
Assess your leadership strengths and growth opportunities
Discover and discuss leadership styles and versatility
Practice applying all of the above concepts through interactive activities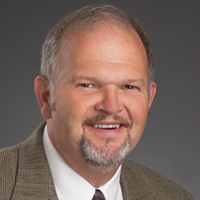 Paul Bentley
Paul Bentley is the former Director and Leadership Instructor for Boise State University's Center for Professional Development (CPD). With over 20 years of leadership and management experience, Paul understands the challenges faced by leaders in private industry, government agencies, and non-profit organizations.
Individuals in formal or informal leadership roles
Individuals seeking to add value to their organizations through a new set of tools and practices
Teams seeking to build competitive advantages for their unit/division/organization
Organizations driven to build a skilled and progressive workforce and culture
Course FAQs
Is this an instructor-led course?
This course is designed to be self-paced with all materials you need for successful completion contained within the learning platform. The course has been designed by subject matter experts and includes interviews with leading experts, aligned to the course outcomes. The course is an immersive experience that includes a mix of content including video introductions and video content, impactful readings, learning checks, and interactive elements – all which can be completed at your own pace.
How much time will I need to spend?
The course is structured to be completed at your own pace within a two-week period. You will be spending approximately 8 - 12 hours of time per week on content. You will have access to the learning environment for 90 days in order to refer back to course material. After 90 days, the course will be closed.
Do I have to be online at a certain time of day?
No, you do not have to be online at a specific time. You complete the coursework at the times and places that fits your schedule. Each course is designed for working professionals who are balancing their work, family and community commitments.
When do I start?
You can start the course as soon as you register! You will automatically be directed to the interactive learning environment.
How long will I have access to the course?
You will have 90 days from the time of registration to complete the course. It is recommended to complete the course in two weeks.
What is the refund policy?
No refunds will be issued for courses. Refunds may be considered under exceptional circumstances on a case-by-case basis. Please contact powered@athabascau.ca for more information.
Are there tests or quizzes involved?
There will be activities, assignments, and short quizzes within the course to ensure you understand the content. All quizzes are designed to be accessible and easy to complete by engaging in the course content. Within each module, you will have the answers to each evaluation.
Does this course have prerequisites?
This course does not have a required prerequisite.
Who do I contact if I need help?
You can contact powered@athabascau.ca for assistance with any questions you may have. We are here to help!
PowerED™ Advantage
Digital learning for maximum flexibility
Content developed by faculty and industry experts