Overview
Our Course is Getting an Upgrade! This course is temporarily closed for registration as we revamp and enrich the material to enhance your learning experience. Register your interest above and we will let you know as soon as it opens!
The capabilities of disruptive technologies such as artificial intelligence and cloud computing are exciting. During digital transformation, it is easy to get caught up in technical solutions and forget you are designing them for the benefit of people. Most organizations engage in a change to realize some business benefits (reduce costs, improve sales, increase productivity, etc.), however, research shows that only half of the organizations see the intended results, and 25% actually see a decrease in business results.
When overlooked or ignored, the emotional impacts of transformational change on people causes unproductive behaviours that can, and often do, end in these poor outcomes. This course will focus on the human side of digital transformation, and the necessary leadership skills for dealing with the challenges that come with transformational change. You'll learn what is unique about transformational change, common pitfalls, what the latest brain science says about why change is so hard, and how you can successfully navigate your organization through digital transformation.
Claim your digital badge
Upon completion of Leading Transformational Change, a digital badge is awarded. Share the badge and your earned competencies with your network.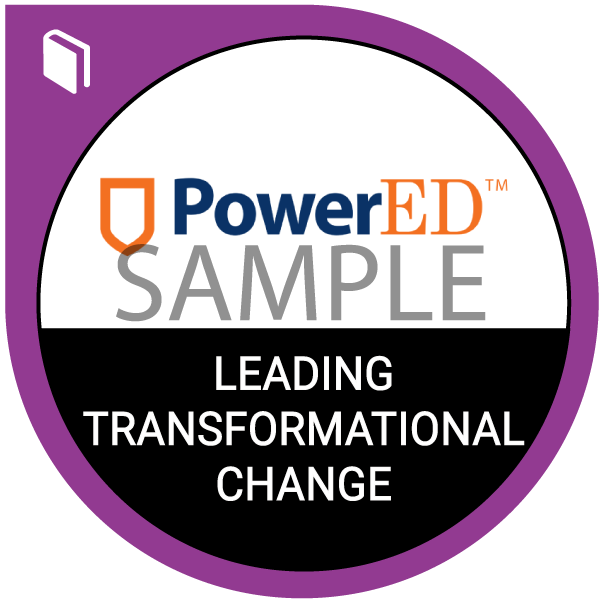 How It Works
Delivery
Online, On-Demand
Looking for more information on the Leading Transformational Change course?
Download our overview for quick reference to course details.
Download Now
Understand and identify the difference between 'regular' change and transformational change, and recognize transformational change may require new skill sets and approaches to what they may have done in the past
Humanize resistance to change by understanding the fundamental motivation of all people to move away from discomfort and toward comfort
Understand and recognize/identify common pitfalls of transformational change within their organizational setting, or as it applies to their change initiative
Recognize the power of leadership in the success or failure of transformational change, and are able to evaluate their leadership and the leadership of others based on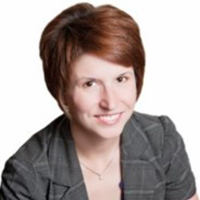 Nanette Nerland, CHRP
Nanette Nerland is a small business owner and a passionate HR professional. She has nearly 20 years of experience in HR with roles in functional and strategic human resources as well as acting as an internal and external consultant for people seeking strategic and objective based solutions. Nanette possesses a background in Neuroleadership and Brain-Based coaching. She has certifications in Chartered Professional Human Resources, ProSci change management and Brain-Based Coaching. With her background and experience, Nanette brings a unique perspective to leadership and organizational change management.
Managers/leaders that have a basic understanding of business and economics
Managers/leaders that have familiarity with IT and digital technology, including a grasp of concepts such as networking, algorithms, and databases
Organizations that want to understand how new technologies will affect their future
Course FAQs
Is this an instructor-led course?
This course is designed to be self-paced with all materials you need for successful completion contained within the learning platform. The course has been designed by subject matter experts and includes interviews with leading experts, aligned to the course outcomes. The course is an immersive experience that includes a mix of content including video introductions and video content, impactful readings, learning checks, and interactive elements – all which can be completed at your own pace.
How much time will I need to spend?
Each course will require 16-24 hours to complete. You will have 90 days access from the time of registration to complete the course. After 90 days, the course will be closed.
Do I have to be online at a certain time of day?
No, you do not have to be online at a specific time. You complete the coursework at the times and places that fits your schedule. Each course is designed for working professionals who are balancing their work, family and community commitments.
When do I start?
You can start the course as soon as you register! You will automatically be directed to the interactive learning environment.
How long will I have access to the course?
You will have 90 days from the time of registration to complete the course.
What is the refund policy?
No refunds will be issued for courses. Refunds may be considered under exceptional circumstances on a case-by-case basis. Please contact powered@athabascau.ca for more information.
Are there tests or quizzes involved?
There will be activities, assignments, and short quizzes within the course to ensure you understand the content. All quizzes are designed to be accessible and easy to complete by engaging in the course content. Within each module, you will have the answers to each evaluation.
Does this course have prerequisites?
This course does not have a required prerequisite.
Who do I contact if I need help?
You can contact powered@athabascau.ca for assistance with any questions you may have. We are here to help!
PowerED™ Advantage
Digital learning for maximum flexibility
Content developed by faculty and industry experts