Overview
Artificial Intelligence is no longer the exclusive domain of researchers and scientists at higher-end institutions. Advances in computer hardware and processing power have made it possible for organizations to apply some elements of AI, such as machine learning, to day-to-day business problems. This course is designed for leaders and managers interested in how Machine Learning can be used within their organizations to gain competitive advantage. Learners will complete the course with the necessary knowledge to identify the types of business problems where machine learning tools can provide practical solutions. We'll explore the different requirements and steps to start a Machine Learning initiative, including key terminology, data requirements, common pitfalls, and team composition.
Claim your digital badge
Upon completion of Using Machine Learning for Competitive Advantage, a digital badge is awarded. Share the badge and your earned competencies with your network.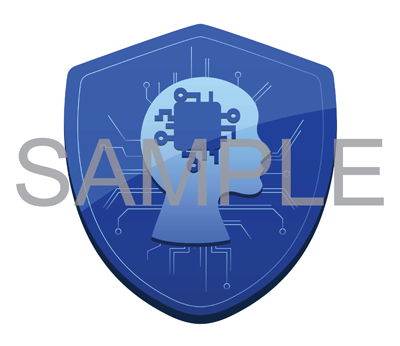 How It Works
Delivery
Online, On-Demand
Looking for more information on the Using Machine Learning for Competitive Advantage course?
Download our overview for quick reference to course details.
Download Now
Understand the basics of artificial intelligence (AI) and machine learning (ML), and the role of Alberta and Canada driving the research forward
Describe the types of business problems and questions that can and can't be solved using Machine Learning
Identify the importance of using clear questions and data to solve problems using Machine Learning
Articulate the basics of a business model to use machine learning for competitive advantage within your organization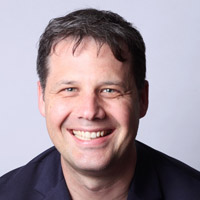 Cory Janssen
Cory is CEO and co-founder of AltaML, a developer of machine learning applications. Previously, Cory was co-founder of Investopedia.com, a financial education site that provided content and tools to help educate individual investors. From its founding in 1999, Investopedia became one of the most popular financial sites on the web and was sold to Forbes Media in 2007. The business model for Investopedia was then replicated through Janalta Interactive Inc., a holding company for digital media properties. Currently, Janalta publishes over a dozen websites.
Cory is past-President of the Edmonton chapter for Entrepreneur's Organization (EO) and active in the Alberta entrepreneurial community as a member of the A100, the Venture Mentoring Service (VMS) program at the University of Alberta and as an associate for Creative Destruction Labs (CDL) Rockies. He also sits on the Board of Edmonton Global, the economic development corporation for the Edmonton Municipal Region.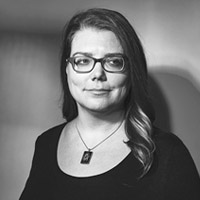 Anna Koop, MSc
Anna is Managing Director of Science at the Alberta Machine Intelligence Institute (Amii), working to nurture productive relationships between industry and academia. Anna, whose research mainly focused on reinforcement learning, received her Master of Science in Computing Science under the supervision of Dr. Richard Sutton, one of the field's pioneers, and she is currently a PhD candidate working to develop algorithms for real-time learning in dynamic environments. Passionate about making science accessible for all, Anna has developed and taught a wide range of computing science classes through the University of Alberta.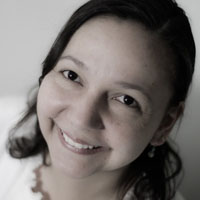 Adriana Lopez
Adriana believes in making life-long learning a fun experience. She studied Computing Science and Artificial Intelligence back in the 90s. Since then, her career has taken different turns requiring constant re-learning of new skills. From AI Programmer, to Video Game Developer, Project Manager, Operations Director, IT Management Consultant and now President at Onlea, a unique eLearning production company. Adriana brings a new take to the application of technology to education, with the vision of replacing the traditional barriers to learning with a new paradigm that is inclusive and learner-centric.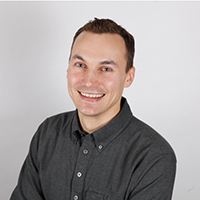 Marcin Mizianty
Marcin holds a Ph.D. in Software Engineering and Intelligent Systems from the University of Alberta, Canada, and an MSc in Applied Computing Science from AGH University of Science and Technology, Poland.
He has published over 30 scientific, peer-reviewed publications and has over a decade of practical academic and industry experience with Software Engineering, Machine Learning, Big Data, and Predictive Analytics.
Marcin has a passion for building and growing high performing Data Science teams, and for managing and coordinating Data Science and Big Data products. Currently, he is leading Data Science initiatives at AltaML as VP of Data Science. Marcin is also highly involved in Edmonton's Data Science community, has co-founded the Edmonton DS meetup, and is teaching Data Science at North Alberta Institute of Technology.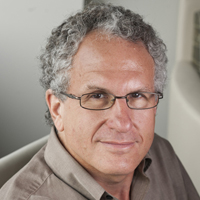 Jonathan Schaeffer
Jonathan Schaeffer is a professor in the Department of Computing Science at the University of Alberta. His research is in the area of artificial intelligence, and he is well known for using games to demonstrate his work. His checkers-playing program Chinook was the first computer to win a human world championship in any game (1994), a feat recognized in the Guinness Book of World Records. He is co-founder of the University of Alberta not-for-profit spin-offs Amii (amii.ca; Alberta Machine Intelligence Institute) and Onlea (onlea.org; creating engaging online learning experiences).
Managers/leaders who need to identify if new technology advances, such as machine learning, will have an impact on their market conditions
Managers/leaders that have familiarity with IT and digital technology, including a grasp of concepts such as software development, algorithms, and databases
Managers/leaders who are working directly with machine learning and data science teams, directly within their organizations or indirectly through external vendors
Organizations that want to understand how advances in machine learning will impact their business
Course FAQs
Is this an instructor-led course?
This course is designed to be self-paced with all materials you need for successful completion contained within the learning platform. The course has been designed by subject matter experts and includes interviews with leading experts, aligned to the course outcomes. The course is an immersive experience that includes a mix of content including video introductions and video content, impactful readings, learning checks, and interactive elements – all which can be completed at your own pace.
How much time will I need to spend?
Each course will require 16-24 hours to complete. You will have 90 days access from the time of registration to complete the course. After 90 days, the course will be closed.
Do I have to be online at a certain time of day?
No, you do not have to be online at a specific time. You complete the coursework at the times and places that fits your schedule. Each course is designed for working professionals who are balancing their work, family and community commitments.
When do I start?
You can start the course as soon as you register! You will automatically be directed to the interactive learning environment.
How long will I have access to the course?
You will have 90 days from the time of registration to complete the course.
What is the refund policy?
No refunds will be issued for courses. Refunds may be considered under exceptional circumstances on a case-by-case basis. Please contact powered@athabascau.ca for more information.
Are there tests or quizzes involved?
There will be activities, assignments, and short quizzes within the course to ensure you understand the content. All quizzes are designed to be accessible and easy to complete by engaging in the course content. Within each module, you will have the answers to each evaluation.
Does this course have prerequisites?
This course does not have a required prerequisite.
Who do I contact if I need help?
You can contact powered@athabascau.ca for assistance with any questions you may have. We are here to help!
PowerED™ Advantage
Digital learning for maximum flexibility
Content developed by faculty and industry experts