Overview
This program was developed by UCI Division of Continuing Education and is delivered by PowerED™ by Athabasca University. It features a streamlined curriculum that has been developed with feedback from industry veterans and an expert advisory team. You are provided with the skills and experience needed to grow your current career or prepare for future opportunities. The Project Management Institute has identified an annual growth rate of 1.5 million new project management job openings worldwide.
This program will cover the newest principles and practices outlined in PMI's A Guide to the Project Management Body of Knowledge (PMBOK® Guide).
The required courses align with the body of knowledge necessary to sit for the Project Management Professional (PMP®) exam.
To earn the Project Management Certificate from PowerED™, participants must complete four (4) required courses with a grade of "C" or better. Courses may be taken individually, however, each course builds on work completed in previous courses.
Course Availability
The following courses are currently available for registration. Please check back regularly for updates to the schedule.
It is highly recommended that courses are completed in the following order: Project Launch, Project Planning, Project Execution, and Project Practicum.
Course
Winter Intake Date
Spring Intake Date
Fall Intake Date
Cost
Project Launch
Jan 15 - Feb 25, 2024
Open for registration >
May 8 - Jun 18, 2023
Closed
Sep 11 - Oct 22, 2023
Closed
$1200 + Tax
Project Planning
March, 11 - Apr 21, 2024
Open for registration >
July 10 - Aug 20, 2023
Closed
Oct 30 – Dec 10, 2023
Closed
$1200 + Tax
Project Execution
May 13 - Jun 238, 2024
Closed
Sep 11 - Oct 22, 2023
Closed
Jan 15 - Feb 25, 2024
Open for registration >
$1200 + Tax
Project Practicum with Multiple Projects
July 8 - Aug 18, 2024
Closed
Oct 30-Dec 10, 2023
Closed
Mar 11 - Apr 21, 2024
Open for registration >
$1200 + Tax
Certificate Requirements
The four courses in the Project Management Certificate include:
Project Launch
Project Planning
Project Execution
Project Practicum with Multiple Projects

Claim Your Certificate
Upon completion of the Project Management Certificate, a digital certificate is available.
Make sure you download your certificate from PowerED™ and share with your network the verified skills and competencies you achieved by completing all four courses.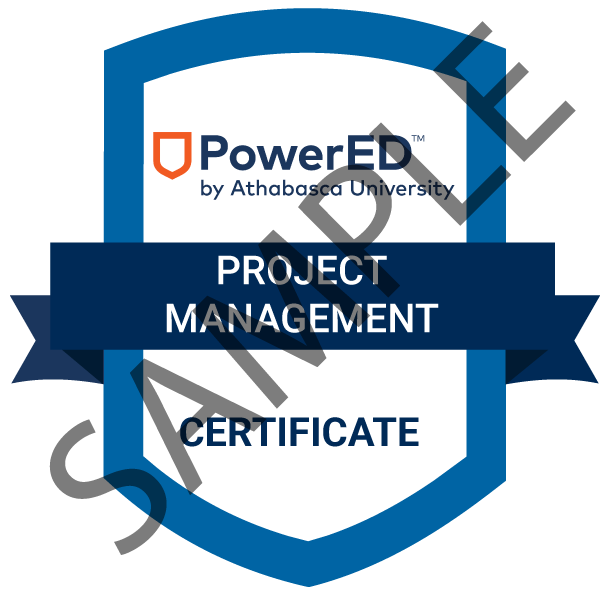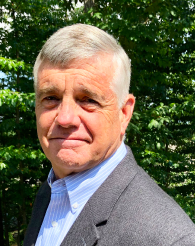 Christopher C. Sanders, MS, PMP
Chris Sanders is an Aerospace Program Management Professional and holds certifications in the US Federal Government as well as Commercial Acquisition fields for both Project Management, Procurement Management, and Contracting. He is a certified Project Management Professional by the Project Management Institute, a US Federal Government Level II Acquisition Professional, and a Level I Contracting Professional.
He currently supports Business and Programmatic aspects of an international collaborative program: a Deep Space Satellite Experiment Mission to Mars for the United Arab Emirates and the University of Colorado at Boulder, Laboratory for Atmospheric and Space Physics.
Chris served 34 years in the US Air Force in various leadership positions. His last assignment involved managing innovative rapid prototyping efforts in Fighter and Bomber Aircraft as well as Space-Based Intelligence programs.
He is an adjunct guest lecturer in Program and Procurement Management for The University of California at Irvine and the National Defense and Aerospace Program, Haslam College of Business at the University of Tennessee.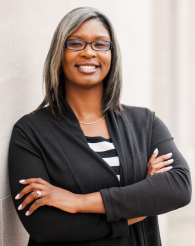 Dr. Alma Miller
Dr. Miller is an enthusiastic entrepreneur, speaker, DevOps thought leader, and educator with over 15 years of experience in the IT industry. She obtained a Bachelors in Electrical Engineering from Catholic University, a Masters in Electrical Engineering from George Washington University, a Masters in Technical Management from Johns Hopkins University, and a Doctorate in Engineering from George Washington University.
She is a certified Project Management Professional (PMP) and Agile Certified Professional (PMI-ACP). She has several Scaled Agile Framework (SAFe) certifications ranging from Advanced Scrum Master (ASM), Product Owner/Product Manager (PO/PM), and Release Train Engineer (RTE).
Dr. Miller started her consulting company, AC Miller Consulting, in 2013. She provides services to government and commercial clients across multiple industries helping with ITIL and DevOps transformations. Dr. Miller speaks at industry conferences and events and is a contributing author to www.ThinkHDI.com, a platform for data center and IT professionals. She is the co-creator of the BVE Summit, a conference for entrepreneurs and business owners. Feel free to connect with her on LinkedIn.
-->
Apply fundamental project management principles, theories, and practices, including the basic concepts described in the Project Management Institute's PMBOK® Guide
Practice using the most effective project management tools and techniques to launch, plan, and execute a project
Identify characteristics of high performance teams and ways to manage stakeholder expectations
Develop documentation on simulated projects to gain a deeper understanding of Project Management principles and practices
Satisfy the education requirements to sit for the PMP® exam
Individuals in any discipline who work on projects in either the public or private sector such as:

Information Technology (IT)
Telecommunications
Finance
Retail
Manufacturing
Healthcare
Government
Not-for-profit
Education
Architecture
Construction
Engineering

Individuals preparing to pursue career opportunities in the area of project management
Certificate FAQs
Does this certificate have prerequisites?
This certificate does not have a required prerequisite.
Is this an instructor-led certificate?
This certificate is coached by an instructor and includes virtual lectures, videos, online discussions, and some group work.
How much study time will I need to spend?
Each course is six weeks in length. There are weekly assignments and deadlines, but material may be accessed and completed any time of day. You can complete all of the courses within 8 months to earn your certificate.
Are there tests or quizzes involved?
There will be graded discussions, assignments, some group work, and quizzes within each course to ensure you understand the content.
Can I take only one course or do I have to register for the certificate?
You can register for just one course, however, each course builds on assignments completed in previous courses. We highly recommend you take each of the previous courses in the suggested sequence in order to maximize your project management knowledge and skills.
Do I have to take the courses in the order displayed on the website?
If possible, you should adhere to the course schedule because the coursework builds on previous assignments. If you must take a break from studies, you can register in your next course in the upcoming offering. Future courses are scheduled at regular intervals.
How long will I have access to my courses?
You will have access to all courses in the certificate for 2 months post completion. All Course videos, additional readings, and supplemental videos are available to download.
What will I receive after I complete all of my courses?
You will receive a digital certificate of completion that is downloadable and printable. Digital badges are also awarded for specific achievements throughout the certificate.
What is the refund policy?
No refunds will be issued for the certificate. Refunds may be considered under exceptional circumstances on a case-by-case basis. Please contact powered@athabascau.ca for more information.
Who do I contact if I need help?
If your questions are course related, you can contact the course coach – contact information provided within the course environment. If you are having issues accessing the course or advancing through the course, you can contact powered@athabascau.ca. We are here to help!
PowerED™ Advantage
Digital learning for maximum flexibility
Content developed by faculty and industry experts
---