Overview
Digital exposure has fundamentally changed the way individuals engage with technology. While there are many wonderful benefits of technology, there is also a growing set of unintended consequences from digital overuse, including text neck, loss of productivity, anxiety from fear or missing out (FOMO) and more. Leaders need education and guidance. We are here to help.
PowerED™ by Athabasca University has partnered with the Digital Wellness Institute (DWI) to develop a micro-course, Digital Wellness 101: Optimizing Your Time & Energy, that introduces the importance of digital wellness and is based on DWI's Digital Wellness Certificate Program which provides a road map for bringing greater balance and wellness into your life, orienting your wellness across the eight pillars of flourishing.
Digital Wellness 101: Optimizing Your Time & Energy is a short, self-directed micro-course, designed to help you reclaim your overall sense of well-being and establish a healthier, more intentional relationship with your digital technology.
In this course you will:
Explore barriers and opportunities for digital wellness
Familiarize yourself with the dimensions of digital flourishing
Incorporate new wellness practices through interactive content, engaging videos, animations, and reflection questions
Work through the course at your own pace. Download the accompanying workbook and return to the activities at your convenience. Check out the appendix at the end for additional articles, videos, resources, and more!
Who will benefit
This course is for everyone. It guides you toward digital wellness knowledge, embodiment and empowerment.
How It Works
Course Length
Complete at your own pace
Effort
1-3 hours of total learning
Delivery
Online, On-Demand
Cost
$250
Interested in organizational pricing? Connect with PowerED™ today.
Understand the concept of Digital Wellness
Learn the barriers to and opportunities for digital wellness
Become familiar with the digital flourishing framework
Know how to assess digital wellness using the Digital Flourishing™ Scale
Feel empowered to apply the Digital Flourishing™ model in a work context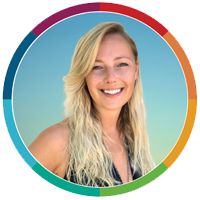 Nina Hersher
CEO of the Digital Wellness Institute and co-founder of the Digital Wellness Collective
Nina Hersher is CEO of the Digital Wellness Institute and co-founder of the Digital Wellness Collective, the only global trade association for Digital Wellness researchers and experts. Hersher is an internationally renowned speaker and leading expert in Digital Wellness, holding a specialized MSW from Washington University in St. Louis in Norms of Connectivity and Reconceptualizing Human Development in the 21st Century. Hersher is also the Founder of Evolving in the Digital Age™, a consulting firm dedicated to best practices in mental health in a fast-paced world. She holds additional credentials as an Oasis in the Overwhelm Facilitator, Teen Outreach Program Facilitator, and Meditation Teacher. Most recently, Hersher's work was in publications including The Stanford Social Innovation Review, Al Jazeera, and Voice of America.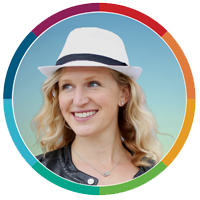 Amy Blankson
CEO of Fearless Positivity, co-founder of the Digital Wellness Institute
Amy Blankson is the CEO Of Fearless Positivity, Co-Founder of the Digital Wellness Institute, and bestselling author of The Future of Happiness. A graduate of Harvard and the Yale School of Management, she's the only person to receive a Point of Light award from two US Presidents. She is also a member of the UN Global Happiness Council, a Fellow of the World Innovation Organization, a featured professor in Oprah's happiness e-course, and a regular contributor to Forbes. Her current work focuses on how to cultivate happiness and well-being in the digital era.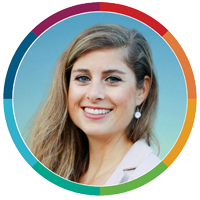 Sophie Janicke-Bowles, Ph.D
Director of Research at the Digital Wellness Institute
Sophie Janicke-Bowles, Ph.D. is a Positive Media Psychologist working as Assistant Professor at Chapman University, California, USA. She is the Director of Research at the Digital Wellness Institute. Her interdisciplinary research combines the fields of positive psychology with media studies. Specifically, she researches how the use and content of media can increase transcendence, well-being, connectedness, and prosociality across a variety of media platforms. Janicke-Bowles is currently leading a team of international researchers on the creation of a validated scale to measure optimal online communication and digital flourishing.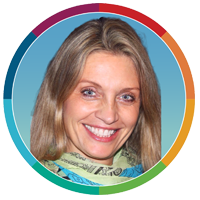 Agnieszka (Aga) Palalas, Ed.D.
Assoc. Professor, Open, Digital, and Distance Education, Athabasca University
Dr. Palalas is an experienced practitioner and researcher of technology-assisted learning and teaching with a focus on innovative pedagogy and digital technologies for human-centred learning. Drawing from over 25 years of experience as a face-to-face and online educator, instructional designer, and an IT programmer, combined with her two-decade-long mindfulness practice, Aga researches and designs digital learning for the whole person, which nourishes the intellect, body, and mind of the individual and the community. She is an internationally recognized speaker and expert in digital wellness and mindfulness in online education.
Course FAQs
Is this an instructor-led course?
This course is designed to be self-paced with all materials you need for successful completion contained within the learning platform. The course is an immersive experience that includes a mix of content including video introductions and video content, audio files, impactful readings, learning checks, and interactive elements – all which can be completed at your own pace.
How much time will I need to spend?
The course is structured to be completed at your own pace with total learning time of 1-3 hours, but you set your own schedule! The learning environment will be available for 90 days to complete the course.
Do I have to be online at a certain time of day?
No, you do not have to be online at a specific time. You complete the coursework at the times and places that fits your schedule. Each course is designed for working professionals who are balancing their work, family and community commitments.
When do I start?
You can start the course as soon as you register! You will automatically be directed to the interactive learning environment.
How long will I have access to the course?
You will have 90 days from the time of registration to complete the course. Total learning time is 1-3 hours.
What is the refund policy?
No refunds will be issued for courses. Refunds may be considered under exceptional circumstances on a case-by-case basis. Please contact powered@athabascau.ca for more information.
Are there tests or quizzes involved?
There will be an assessment after each unit. All assessments are designed to be accessible and easy to complete by engaging in the course content. Within each module, you will have the answers to each assessment.
Does this course have prerequisites?
This course does not have a required prerequisite.
Who do I contact if I need help?
You can contact powered@athabascau.ca for assistance with any questions you may have. We are here to help!
PowerED™ Advantage
Digital learning for maximum flexibility
Content developed by faculty and industry experts