Overview
** This course is now open with immediate access after registration!
Fossil fuels are the current main energy source that drives our way of life. Even with the expected increase in renewable energy resources, fossil fuels will still hold a significant share in Canada's energy mix for years to come. This course focuses on three fossil fuels: coal, natural gas, and oil. This micro-course will provide emerging knowledge on the geology behind the formation of each resource and the methods for exploiting them, using examples from Alberta for illustration.
Fossil Fuels is the second course in a series of four that explore Innovative and Diversified Energy. By the end of this course, you will have a solid foundation in formation, processing, and extraction of fuels.
Through a series of self-guided course materials, such as readings, videos, and interviews and examples from industry experts, you will hone your knowledge on the each of fossil fuel resource.
In this course, you will:
Recognize the importance of fossil fuels in the development of modern societies
Understand the source of the energy in fossil fuels and the link to the carbon cycle
Explain the general process of formation of fossil fuels
Describe the methods by which the different types of fossil fuels are extracted from the Earth
Explain the main reasons for processing fossil fuels
Business Owners in the Oil & Gas industry who want to understand the recent science of the current energy mix
Current employees in the energy sector looking to upskill
Recent graduates with a science degree looking to pursue a specialization in energy
Those who are interested in Faculty of Science programs at Athabasca University and want a place to start
How It Works
Effort
8-10 hours per week
Delivery
Online, On-Demand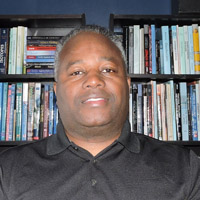 Dr. Ken Munyikwa, Associate Professor / Associate Dean, Student Experience
Ken holds a Bachelor of Science in geology and chemistry as well as a Master of Science in engineering geology. Following the completion of a PhD in Quaternary geology at the Free University of Brussels, Ken took up a postdoctoral research position at the University of Illinois at Chicago. This was followed by a three year visiting assistant professor appointment at Seoul National University in South Korea before joining Athabasca University in 2006 where he currently serves as an associate professor of geology.
Dr. Fedora Gonzalez Lucena, Individualized Study Tutor
Dr. Fedora Gonzalez Lucena's academic background is in the interdisciplinary field of Geophysics in which she has studied the effects of hydrocarbon microseepage on the magnetic properties of overlying minerals in the soil of oil-prospective areas in Venezuela, and the intrinsic magnetic properties of iron oxyhydroxide micro- and nanoparticles minerals commonly found in surface environments. She has extensive experience teaching post-secondary Earth Sciences courses, including as an Individualized Study Tutor at Athabasca University.
Capital Power
We are a growth-oriented North American power producer, publicly traded (TSX: CPX), and headquartered in Edmonton, Alberta. We create innovative electricity solutions to electrify the world reliably and affordably while protecting the planet for future generations. As a group of experts and innovators in our field, we work to deliver responsible power for communities across Canada and the U.S. through the development, acquisition, ownership, and safe operation of renewable and thermal power generation facilities. We have also made significant investments in carbon capture, utilization, and sequestration (CCUS) to reduce carbon impacts.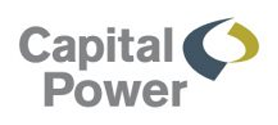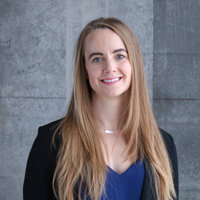 Breanne Fox
Director, Commercial Management and Carbon Technologies, Capital Power
Breanne Fox is a passionate champion of innovation and women in the energy sector. She has been with Capital Power for the past 15 years and in her role as Director of Commercial Management and Carbon Technologies she is leading the company's transformation of its flagship Genesee Generating Station to support a carbon neutral energy future. This includes projects such as repowering the coal facility to utilize 100% natural gas, enabling hydrogen and CCUS readiness, and the deployment of other leading technologies to reduce CO2 emissions. Breanne and her team are implementing real strategies to help achieve the company's broader goals to be net carbon neutral by 2050 and power a sustainable future for people and planet.
Prior to her current role, Breanne has held positions in business development, long term forecasting, origination, and trading at Capital Power.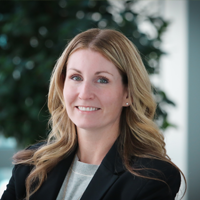 Noreen Farrell
Director, Sustainability & Reporting
In her current role, Noreen is responsible for leading the development and execution of the company's sustainability strategy and reporting. She supports the integration of sustainability across all aspects of Capital Power's strategy and business. Providing recommendations on near and long-term initiatives for the company to continue to demonstrate commitment and leadership with respect to sustainability in the development, construction, optimization, and ownership of power generation assets.
Prior to her time working in Sustainability, she held roles in Commercial and Business Development, which provide a strong understanding of the company's objectives and value drives.
Course FAQs
Is this an instructor-led course?
This course is designed to be self-paced with all materials you need for successful completion contained within the learning platform. The course has been designed by subject matter experts and includes interviews with leading experts, aligned to the course outcomes. The course is an immersive experience that includes a mix of content including video introductions and video content, impactful readings, learning checks, and interactive elements – all which can be completed at your own pace.
How much time will I need to spend?
The course is structured to be completed at your own pace within a two-week period. You will be spending approximately 8 - 10 hours of time per week on content. You will have access to the learning environment for 90 days in order to refer back to course material. After 90 days, the course will be closed.
Do I have to be online at a certain time of day?
No, you do not have to be online at a specific time. You complete the coursework at the times and places that fits your schedule. Each course is designed for working professionals who are balancing their work, family and community commitments.
When do I start?
You can start the course as soon as you register! You will automatically be directed to the interactive learning environment.
How long will I have access to the course?
You will have 90 days from the time of registration to complete the course. It is recommended to complete the course in two weeks.
What is the refund policy?
No refunds will be issued for courses. Refunds may be considered under exceptional circumstances on a case-by-case basis. Please contact powered@athabascau.ca for more information.
Are there tests or quizzes involved?
There will be activities, assignments, and short quizzes within the course to ensure you understand the content. All quizzes are designed to be accessible and easy to complete by engaging in the course content. Within each module, you will have the answers to each evaluation.
Does this course have prerequisites?
This course does not have a required prerequisite.
Who do I contact if I need help?
You can contact powered@athabascau.ca for assistance with any questions you may have. We are here to help!
PowerED™ Advantage
Digital learning for maximum flexibility
Content developed by faculty and industry experts
---