Overview
**This course runs from January 16th to February 26th, 2023. Register now to secure your spot!
This course is part of a program developed by UCI Division of Continuing Education and is delivered by PowerED™ by Athabasca University. It features a streamlined curriculum that has been developed with feedback from industry veterans and an expert advisory team.
Join former UCI learners who said - "The curriculum was challenging and interesting and the instructors were amazing. They inspired me to love the art of project management. It was a pleasure to be challenged and learn from the best." – Miguel Ramirez, UCI Division of Continuing Education Project Management Certificate graduate.

In Project Launch, each week you will achieve competencies as outlined in the course environment. You will identify a project of your choice that you will use throughout this course and subsequent courses.
Through a series of instructional videos, lectures and online discussions you will:
Learn how to justify and select projects and how stakeholders influence projects
Develop the requirements necessary to define project scope and create a list of tasks necessary to accomplish the scope
Create effective communication plans and assign responsibilities
Gain an understanding of fundamentals of project planning with the use of scheduling software
Establish project requirements, objectives and goals before defining the total project scope with the use of a Work Breakdown Structure (WBS)
Create a formal project plan with the use of project software and the help of the course coach
The project plan along with assignments, discussions, and quizzes will be used for determining both the final grade and your mastery of key project management practices. We want to ensure you are positioned for success!
Weekly Discussion Schedule
Join your instructor virtually every Tuesday at 5:30 PM MT for the duration of the course. These sessions are scheduled for a review of topics and assignments with time for Q&A. It is highly recommended that you attend these sessions.
Just as a successful face-to-face class thrives on engaging discussion and participation, so does an online and remote class. The success of this course relies on building a strong, respectful course community. This is achieved through regular participation in online discussion forums and attendance at the live remote meetings. You should be checking the forums regularly. Each of you brings valuable insights and experience and your contributions are critical to the success of this course.
Course Material
Most course materials such as readings, templates, and examples are provided and are incorporated within the learning modules. You will download the necessary materials as you progress along the modules.
Required Textbook: Effective Project Management: Traditional, Agile, Extreme, Hybrid 8th Edition.
Optional Textbook: The 7th edition of A Guide to the Project Management Body of Knowledge (PMBOK® Guide), Project Management Institute, Newtown Square, PA, 2017. PMI offers this publication for free to members. For more information about membership benefits, please visit PMI at www.pmi.org.
Claim Your Badge
Upon completion of Project Launch, a digital badge is available.
Make sure to download your badge from PowerED™ and share with your network the verified skills and competencies you achieved by completing this course.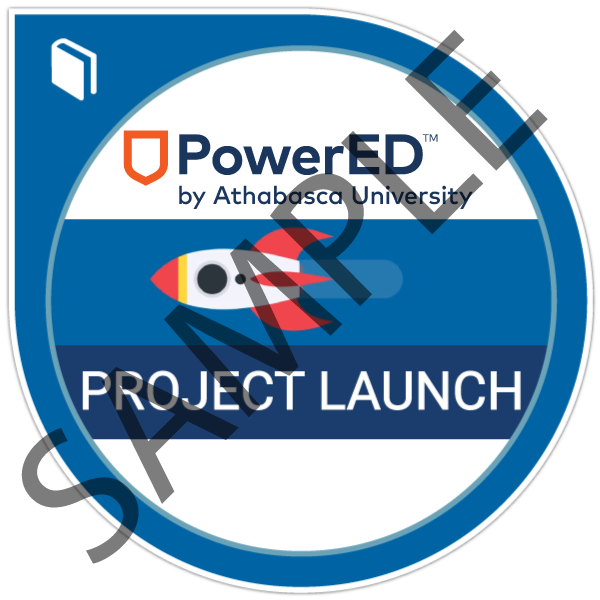 How It Works
Instruction
Instructor-led
Identify the five process areas for a project
Identify the role and responsibilities of the project manager and project team
Conduct a project justification exercise
Develop a project charter
Conduct a requirements exercise
Draft a Statement of Work
Create a work breakdown structure
Develop a project scope management plan
Formulate a stakeholder management plan
Develop a communication plan
Develop a Responsibility Assignment Matrix (RAM)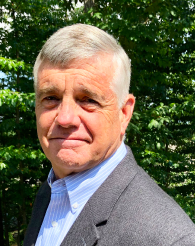 Christopher C. Sanders, MS, PMP
Chris Sanders is an Aerospace Program Management Professional and holds certifications in the US Federal Government as well as Commercial Acquisition fields for both Project Management, Procurement Management, and Contracting. He is a certified Project Management Professional by the Project Management Institute, a US Federal Government Level II Acquisition Professional, and a Level I Contracting Professional.
He currently supports Business and Programmatic aspects of an international collaborative program: a Deep Space Satellite Experiment Mission to Mars for the United Arab Emirates and the University of Colorado at Boulder, Laboratory for Atmospheric and Space Physics.
Chris served 34 years in the US Air Force in various leadership positions. His last assignment involved managing innovative rapid prototyping efforts in Fighter and Bomber Aircraft as well as Space-Based Intelligence programs.
He is an adjunct guest lecturer in Program and Procurement Management for The University of California at Irvine and the National Defense and Aerospace Program, Haslam College of Business at the University of Tennessee.
-->
Individuals in any discipline who work on projects in either the public or private sector
Individuals preparing to pursue career opportunities in the area of project management
Course FAQs
Does this course have prerequisites?
This course does not have a required prerequisite.
Is this an instructor-led course?
This course is coached by an instructor and includes virtual lectures, videos, online discussions, and some group work. You will have access to the instructor during "office hours" which are outlined in each course.
Are there tests or quizzes involved?
There will be graded discussions, assignments, group work, and quizzes within each course to ensure you understand the content.
Can I take only one course or do I have to register for the certificate?
You can register for just one course, however, each course builds on assignments completed in previous courses. We highly recommend you take courses in the suggested sequence in order to maximize your project management knowledge and skills.
Do I have to take the courses in the order displayed on the website?
If possible, you should adhere to the course schedule because the coursework builds on previous assignments. If you must take a break from studies, you can register in your next course in the upcoming offering. Future courses are scheduled at regular intervals.
Do I have to be online at a certain time of day?
No, you do not have to be online at a specific time. There are weekly assignments and deadlines but you can complete the coursework at the times and places that fits your schedule.
How long will I have access to my courses?
You will have access to all courses in the certificate for 2 months post completion. All course videos, additional readings, and supplemental videos are available to download.
What will I receive after I complete all of my courses?
You will receive a digital certificate of completion that is downloadable and printable. Digital badges are also awarded for specific achievements throughout the certificate.
What is the refund policy?
No refunds will be issued for the course. Refunds may be considered under exceptional circumstances on a case-by-case basis. Please contact powered@athabascau.ca for more information.
Who do I contact if I need help?
If your questions are course related, you can contact the course coach – contact information provided within the course environment. If you are having issues accessing the course or advancing through the course, you can contact powered@athabascau.ca. We are here to help!
PowerED™ Advantage
Digital learning for maximum flexibility
Content developed by faculty and industry experts