Overview
**This course runs from March 13th to April 23rd, 2023. Registration is now closed - Register Interest to be notified when the July 10th - August 20th, 2023, cohort is open!
This course is part of a program developed by UCI Division of Continuing Education and is delivered by PowerED™ by Athabasca University. It features a streamlined curriculum that has been developed with feedback from industry veterans and an expert advisory team.
Successful projects do not just happen. They are planned. In Project Planning learning what success for a specific project means is part of the plan. Take the opportunity to understand how to measure success. Does your project require assistance or materials from the outside? If it does, will you know what type of contract will support your success? When you understand these basics and you know how to identify the risks you face and how all of this information shapes your estimates, then you are ready to consider committing to a schedule and a budget.
This course will take you through critical project planning basics so that when it is time for your schedule and budget, you are well informed. Once you have some planning basics under your belt, we will draw upon your knowledge to logically map out what will happen and when it will happen.
The activities and assignments in Project Planning build off of the content of Project Launch. If you enroll in this course, ensure you have a strong foundation in project management fundamentals such as charters, requirements, and WBS.
You will begin thinking about:
The project schedule
Estimating how long the work will take
Arranging the project work in the required sequence and
Developing an understanding of what it is meant when someone refers to the critical path
This course will:
Complete the project schedule and consider who will perform the work and what they need to perform the work
Discuss how to approach planning your project using Agile
Weekly Discussion Schedule
Join your instructor virtually every Tuesday at 5:30 PM MT for the duration of the course. These sessions are scheduled for a review of topics and assignments with time for Q&A.
Just as a successful face-to-face class thrives on engaging discussion and participation, so does an online and remote class. The success of this course relies on building a strong, respectful course community. This is achieved through regular participation and attendance at the live remote meetings. Each of you brings valuable insights and experience and your contributions are critical to the success of this course.
Course Material
All course materials such as readings, templates, and examples are provided and are incorporated within the learning modules. You will download the necessary materials as you progress through the modules.
Required Textbook: Effective Project Management: Traditional, Agile, Extreme, Hybrid 8th Edition.
Optional Textbook: The 7th edition of A Guide to the Project Management Body of Knowledge (PMBOK® Guide), Project Management Institute, Newtown Square, PA, 2017. PMI offers this publication for free to members. For more information about membership benefits, please visit PMI at www.pmi.org.
Claim Your Badge
Upon completion of Project Planning, a digital badge is available.
Download your badge from PowerED™ and share with your network the verified skills and competencies you achieved by completing this course.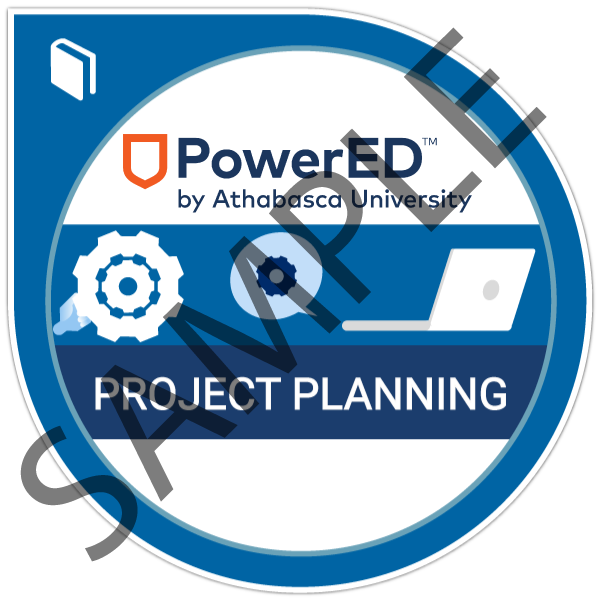 How It Works
Instruction
Instructor-led
Create a project network diagram
Estimate time durations
Differentiate between effort and duration
Determine the critical path and calculate float
Define milestones
Create a project schedule
Define resource loading
Identify constraints in resource leveling
Identify the benefits of using scheduling software
Estimate the quantities and costs of resources required to perform project activities
Identify differences in three common cost estimating techniques
Differentiate between fixed price and cost reimbursable contract types
Perform a basic risk assessment
Develop two quality metrics for a project
Identify the components of a Kanban process
Define the purpose of a burndown chart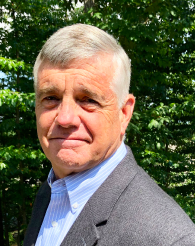 Christopher C. Sanders, MS, PMP
Chris Sanders is an Aerospace Program Management Professional and holds certifications in the US Federal Government as well as Commercial Acquisition fields for both Project Management, Procurement Management, and Contracting. He is a certified Project Management Professional by the Project Management Institute, a US Federal Government Level II Acquisition Professional, and a Level I Contracting Professional.
He currently supports Business and Programmatic aspects of an international collaborative program: a Deep Space Satellite Experiment Mission to Mars for the United Arab Emirates and the University of Colorado at Boulder, Laboratory for Atmospheric and Space Physics.
Chris served 34 years in the US Air Force in various leadership positions. His last assignment involved managing innovative rapid prototyping efforts in Fighter and Bomber Aircraft as well as Space-Based Intelligence programs.
He is an adjunct guest lecturer in Program and Procurement Management for The University of California at Irvine and the National Defense and Aerospace Program, Haslam College of Business at the University of Tennessee.
-->
Individuals in any discipline who work on projects in either the public or private sector
Individuals preparing to pursue career opportunities in the area of project management
Course FAQs
Does this course have prerequisites?
This course does not have a required prerequisite.
Is this an instructor-led course?
This course is coached by an instructor and includes virtual lectures, videos, online discussions, and some group work. You will have access to the instructor during designated "office hours" which are outlined in each course.
How much study time will I need to spend?
Each course is six weeks in length. You will be spending approximately four to six hours of time per week on content. There are weekly assignments and deadlines but material may be accessed and completed at any time of day. You can complete all of the courses within 8 months to earn your certificate.
Are there tests or quizzes involved?
There will be graded discussions, assignments, group work, and quizzes within each course to ensure you understand the content.
Can I take only one course or do I have to register for the certificate?
You can register for just one course, however, each course builds on assignments completed in previous courses. We highly recommend you take each of the previous courses in the suggested sequence in order to maximize your project management knowledge and skills.
Do I have to take the courses in the order displayed on the website?
If possible, you should adhere to the course schedule because the coursework builds on previous assignments. If you must take a break from studies, you can register in your next course in the upcoming offering. Future courses are scheduled at regular intervals.
Do I have to be online at a certain time of day?
No, you do not have to be online at a specific time. There are weekly assignments and deadlines but you can complete the coursework at the times and places that fits your schedule.
How long will I have access to my courses?
You will have access to all courses in the certificate for 2 months post completion. All Course videos, additional readings, and supplemental videos are available to download.
What will I receive after I complete all of my courses?
You will receive a digital certificate of completion that is downloadable and printable. Digital badges are also awarded for specific achievements throughout the certificate.
What is the refund policy?
No refunds will be issued for the course. Refunds may be considered under exceptional circumstances on a case-by-case basis. Please contact powered@athabascau.ca for more information.
Who do I contact if I need help?
If your questions are course related, you can contact the course coach – contact information provided within the course environment. If you are having issues accessing the course or advancing through the course, you can contact powered@athabascau.ca. We are here to help!
PowerED™ Advantage
Digital learning for maximum flexibility
Content developed by faculty and industry experts