Overview
Amplify your leadership abilities with the Coach Approach for Leadership Development. Deploy the best coaching practices to help you strengthen your employee relationships, support growth, and increase engagement with your team.
Coach Approach for Leadership Development will take you on a journey to provide you with relevant considerations, applications, and even provide you with a toolkit to help you put into practice the Coach Approach. It's not about showing you "the right way", but is instead about supporting you in your own leadership journey.
Take advantage of group pricing!
• 10% discount for 2 or more registrations.
• 20% discount for 11 or more registrations.
"I really enjoyed hearing about the coaches experiences – what they have learned and how they approach situations really helped to bring many of the concepts to life." Courtney Bubnick, Designer, Redl Kitchens
Highlights of the Course
Engaging videos featuring industry leaders demonstrating the Coach Approach in their daily leadership practice
Includes a reflective workbook so you can practice key concepts immediately
Take advantage of practical scenarios and relatable examples to apply directly to your own leadership journey
Through an engaging Artificial Intelligence simulation, you will practice the skill of coaching in different situations and receive immediate feedback.
Claim your digital badge
Upon completion of Coach Approach for Leadership Development, a digital badge is awarded. Share the badge and your earned competencies with your network.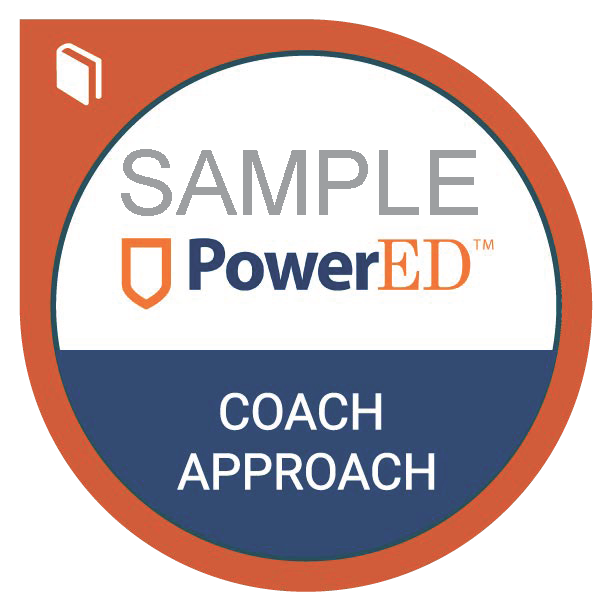 How It Works
Delivery
Online, On-Demand
Cost
$600
Group pricing available! See top of page!
Looking for more information on the Coach Approach for Leadership Development course?
Download our overview for quick reference to course details.
Download Now
Apply contemporary leadership principles
Demonstrate enhanced ability in coaching through effective communication
Manage team responsibilities, expectations, and performance
Utilize practical communication tools for empowering your team
Increase motivation, engagement, and collaboration
Give and receive feedback
Adopt the Coach Approach to drive improved organizational culture
Practice the Coach Approach in a unique AI-powered simulation!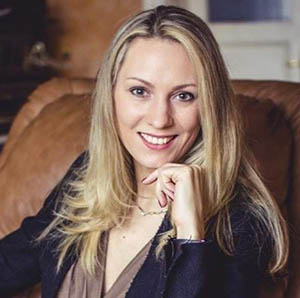 Ieva Kimonte
Ieva is the author of the Coach Approach for Leadership Development and CEO & Co-Founder of Reinventures.ca.
Ieva's passion is to use the creative forces of collaboration to unleash the potential that lies within both the individuals and organizations that she works with. Having a Master's degree in Clinical Psychology, she has acquired the skills to identify constraints to leader development and in turn, develop and implement programs to increase both results and the satisfaction in achieving them.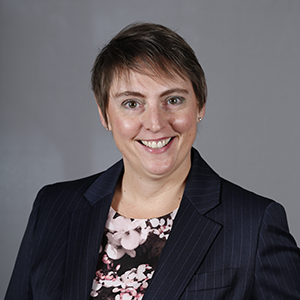 Jane Halford
Jane is driven to help organizations and leaders achieve their goals. By leveraging her experience as an entrepreneur, board member, Chartered Accountant, CEO, and her passion for leadership development, Jane brings a breadth of experience to individuals and teams she works with. She is passionate about her own professional development and she is an active participant in programs led by Brendon Burchard, John Maxwell, Tony Robbins, Dean Graziosi, Darren Hardy, and Stu McLaren.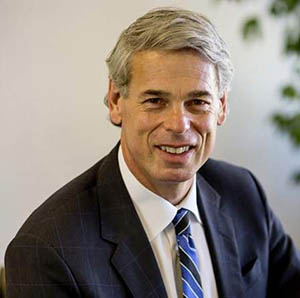 Tom Redl
Tom is Executive Board Chair of Chandos Construction where he also served as CEO for over 15 years. During his tenure as CEO, the organization transformed from a local commercial builder to a national firm with revenues of over $500M and a Canadian leader in collaborative process and socially responsible business practices. Chandos has been recognized as one of Canada's Best Managed Companies, an Alberta Top Employer and is certified as a B Corporation.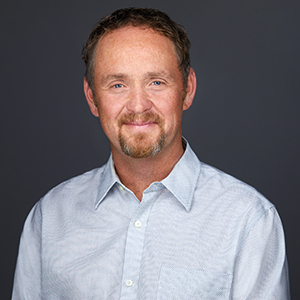 Dave Drebert
Dave is CEO and founder of Seasonal Impact, Alberta's leading landscape company that delivers excellence both outdoors and in. Since starting in 2007, Seasonal Impact has seen significant growth year after year, and has been recognized in 2017, 2018, 2019, and 2020 as one of the Top 500 of Canada's Fastest Growing Companies.
Individuals in formal or informal leadership roles
Individuals seeking to add value to their teams through a new set of tools and skills
Organizations driven to build a cohesive workforce and culture
PowerED™ Advantage
Digital learning for maximum flexibility
Content developed by faculty and industry experts