Overview
Join other business leaders in PowerED™'s award-winning Digital Transformation Leadership Certificate!
Winner of the 2019 CMED Peer Choice Award for Best Online Program, this four-course certificate enables you to explore disruptive technologies and build a leadership plan to digitally transform your organization. Transformational change will have a significant impact on your people, and this certificate also develops the soft skills you need to ensure your digital transformation is a success!
The Digital Transformation Leadership Certificate is designed to help participants lead their organizations through the adoption of new technologies without requiring an advanced technical background. Leverage knowledge from leading industry experts to identify opportunities, assess your organization's digital health, and then translate your learning into real, tangible results as you apply exercises directly to your role as a leader.

"My mindset has changed and I better understand the importance of adopting a focus on digital transformation." ~ PowerED™ learner
There are significant rewards for businesses that leverage new and transformative technologies in this digital era – as a leader in your organization, what will be your impact? Now is the time to transform your organization!
To earn the Digital Transformation Leadership Certificate, you will need to complete the following four courses:
Decoding Disruptive Technologies
Crafting a Digital Strategy
Leading Transformational Change
Implementing a Digital Future
Once you complete the certificate, boost your skills in cloud or machine learning through these optional micro-courses:
Using Machine Learning for Competitive Advantage
Artificial Intelligence is no longer the exclusive domain of researchers and scientists at higher-end institutions. Advances in computer hardware and processing power have made it possible for organizations to apply some elements of AI, such as machine learning, to day-to-day business problems. This course is designed for leaders and managers interested in how Machine Learning can be used within their organizations to gain competitive advantage. Learners will complete the course with the necessary knowledge to identify the types of business problems where machine learning tools can provide practical solutions. We'll explore the different requirements and steps to start a Machine Learning initiative, including key terminology, data requirements, common pitfalls, and team composition.
How It Works
Effort
8-12 hours per week
Program Duration
3 - 6 months
Looking for more information on the Digital Transformation Leadership Certificate?
Download our overview for quick reference to program details.
Download Now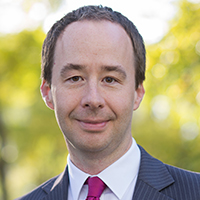 Dr. Joe Cox
Canada Research Chair in Digital Disruption and Organizational Transformation
View Course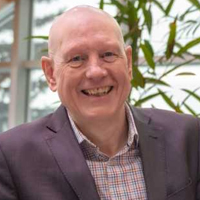 Brian Stewart
Deputy CIO, Information Services and Technology, University of Alberta
View Course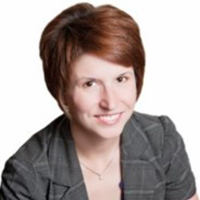 Nanette Nerland
Sr. People & Analytics Specialist
View Course
Close the gap for your organization and better meet the needs of your customers and clients. Prepare yourself to lead digital change so that you and your company keep pace with rapid technological advancements and strengthen your competitive advantage in the market.
"Transformations are hard, and digital ones are harder" McKinsey 2018
Our certificate will prepare you for effective leadership in a digital era. Program highlights include:
Courses that are written and developed by industry leaders
Rich video content and real-world examples from subject matter experts
Engaging digital interactives and gamified learning experiences
Capstone projects to drive digital transformational change in your organization
Course materials that are available 24/7
Explore disruptive technologies that you can leverage to transform your organization and drive business results
Develop a digital strategy to withstand competitive disruption and gain a competitive advantage
Understand human resistance to change and recognize the common pitfalls of transformational change
Identify the procedural and physiological steps involved in organizational change
Lead transformational change successfully in your organization using an applied change management model
This certificate is designed for business leaders, IT managers, and other professionals looking to identify and implement disruptive technologies to transform their business and drive results. An advanced technical knowledge is not required, only a desire to explore new technologies, engage in the development of a digital strategy, and create a bold vision to lead transformational change within your organization!
Certificate FAQs
Is this an instructor-led certificate?
The courses within this certificate are designed to be self-paced with all materials you need for successful completion contained within the learning platform. The certificate has been designed by subject matter experts and each course includes interviews with leading experts, aligned to the course outcomes. The certificate is an immersive experience that includes a mix of content including video introductions and video content, impactful readings, learning checks, and interactive elements – all which can be completed at your own pace.
How much time will I need to spend?
The course is structured to be completed at your own pace within a two-week period. You will be spending approximately 8 - 10 hours of time per week on content. You will have access to the learning environment for 90 days in order to refer back to course material. After 90 days, the course will be closed.
Do I have to be online at a certain time of day?
No, you do not have to be online at a specific time. You complete the coursework at the times and places that fits your schedule. Each course is designed for working professionals who are balancing their work, family and community commitments.
When do I start?
You can start your first course as soon as you register for the certificate! You will automatically be directed to the interactive learning environment.
How long will I have access to my courses?
You will have 90 days from the time of registration to complete each course. It is recommended to complete the course in two weeks.
What will I receive after I complete all of my courses?
You will receive a digital certificate of completion that is downloadable and printable. Digital badges are also awarded for specific achievements throughout the certificate.
What is the refund policy?
No refunds will be issued for the certificate. Refunds may be considered under exceptional circumstances on a case-by-case basis. Please contact powered@athabascau.ca for more information.
Are there tests or quizzes involved?
There will be activities, assignments, and short quizzes within each course to ensure you understand the content. All quizzes are designed to be accessible and easy to complete by engaging in the content. Within each module, you will have the answers to each evaluation.
Does this certificate have prerequisites?
This certificate does not have a required prerequisite; however, it is strongly recommended that you have a basic level understanding of business and economics.
Who do I contact if I need help?
You can contact powered@athabascau.ca for assistance with any questions you may have. We are here to help!
PowerED™ Advantage
Digital learning for maximum flexibility
Content developed by faculty and industry experts
---